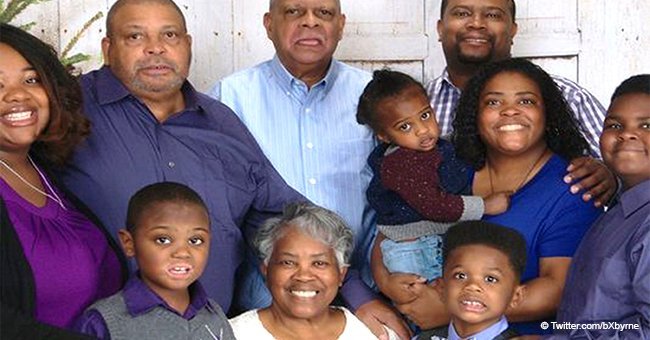 These were the nine members of the Coleman family who died in the duck boat tragedy
Tia Coleman and her nephew, whose identity is yet to be revealed, were able to survive the tragedy that took the lives of their family members during a duck boat ride.
The incident took place on Thursday, July 18, 2018, at Table Rock Lake, in Missouri. A total of 17 people died that day after a particularly strong and sudden storm blew across the tourist hotspot of Branson.
According to USA Today, among the nine victims of the Coleman family were four children: Maxwell Coleman, Evan and Reece Coleman and Arya Coleman.
What started as a fun day ended up as being the worst one in Tia's life. The 50-year-old managed to survive the tragedy but described it as a particularly terrifying moment
Please consider following us on our Twitter account @amomama_usa to learn more.
While describing what it was like being aboard the water-land craft, Tia recalled feeling like she was completely alone on the boat and that she couldn't see nor hear anyone.
"I couldn't hear screams, it felt like I was out there on my own. And I was yelling, screaming and finally, I said, 'Lord, just let me die, let me die, I can't keep drowning, I just can't keep drowning.' And then I just let go."
Tia Coleman, KOLR10, July 20, 2018
While Tia survived the horrifying experience, the rest of her relatives - Glenn Coleman, Horace Coleman, Angela Coleman, Belinda Coleman and Ervin Coleman - ended up perishing in the raging waters.
According to Tia, the last thing she heard was her sister-in-law, Angela, asking her to grab the baby right before the boat started to sink, and that when she managed to push her head to the top of the water, she didn't see anyone.
What lasted for about ten minutes seemed like a like an hour to Tia, who kept on struggling to stay afloat as the sinking boat threatened to suck her into the depths.
It has been revealed that the family wasn't even supposed to be on the boat, as they had missed the ride they bought the tickets for, which had sailed off hours earlier. So far, it isn't known how much it will cost the family to bury their loved ones, but a GoFundMe page has been created to help cover the costs.
Please fill in your e-mail so we can share with you our top stories!