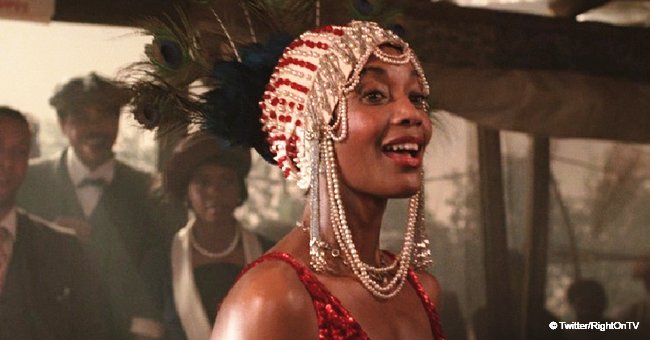 Remember Shug from 'The Color Purple'? She's 74 & stuns in off-the-shoulder outfit in new pic
Margaret Avery reveals her ageless beauty in a series of photos just months after she revealed she had a neighbor who was out to disturb her peace.
More than three decades after the release of her film, 'The Color Purple,' Margaret Avery, aka Shrug in the movie, is ageless in recent photos she shared.
The 74-year-old glowed in a series of snaps she posted on her Instagram where she poses against the backdrop of a blurry garden. Her hair in a tight ponytail, Margaret revealed a flawlessly made-up face that defied her age. Her eyes were wide open, lashes curled, and she smiled demurely wearing a bright yellow off-the-shoulder top.
Margaret earned one of the 11 Oscar nominations 'The Color Purple' received back in 1986 as she vied for best supporting actress. Her recognition came at a time when black actors and actresses rarely got included in the roster and it was historical. Speaking about her nomination to the LA Times in 2016, celebrating the film's 30th year, Margaret revealed,
"It was exciting. It was a rush. The night of the awards, we were picketed, or the awards themselves were. But I said to myself, 'This is my moment. I'm not going to let any negativity spoil this because this comes once in a lifetime'"
Margaret, who also has a recurring role on 'Being Mary Jane' since 2013, was in the news earlier this year when she revealed she had a neighbor from hell. According to the actress, her 50-year-old neighbor got into an argument with her over his right to park his car anywhere in the street. She worried about the irate man who she claims even pointed a finger at her in an aggressive manner.
She was also concerned that this ongoing feud would stress out her 75-year-old live-in boyfriend who had a heart condition and said,
"I just want to live in peace. I want to send a strong message that he cannot bully me, I am entitled to live peacefully in my own house, which I've owned for 41 years."
Margaret was granted a restraining order against her neighbor which kept him at least 10 yards away from her until their court hearing presided.
Please fill in your e-mail so we can share with you our top stories!