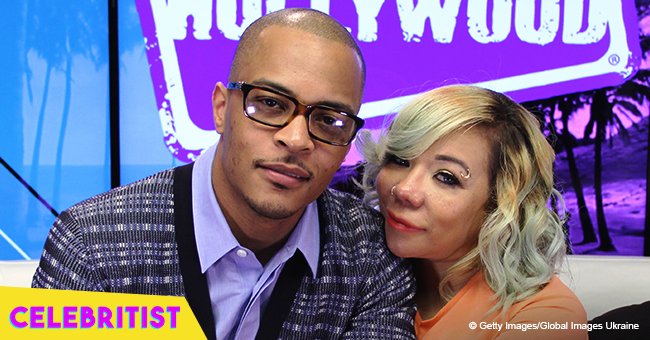 T.I. hugs look-alike daughters Deyjah and Heiress during show viewing party
Rapper and producer T.I recently debuted his new reality show with BET, and his family was there to support him at the exclusive viewing party that gave the media a first glimpse on the show.
T.I has been doing amazing business-wise in the last year. But trying to run his several businesses while taking care of his family and his music career proved to be too much for the rapper. So, while thinking about where to look for someone to help him run his empire, an idea about a reality show came to him.
"The Grand Hustle," the rapper's new reality show adventure, will follow 16 hustlers from around the country trying to earn a place in T.I's Grand Hustle record label and a $100k cash prize. The show is being compared to "The Apprentice," since one of the executive producers worked on that show with Donald Trump.
On July 19, the rapper hosted an exclusive viewing party of the first episode at The Gathering Spot on Atlanta, and his family was there to show their support.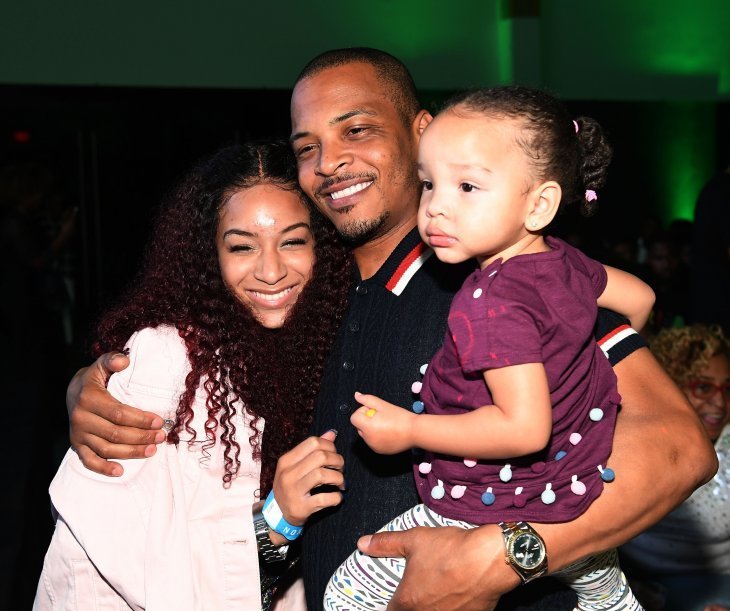 Credit: GettyImages / Global Images of Ukraine
T.I and his daughters Deyjah, 17 and Heiress, 2, made an adorable family portrait as they posed together showing off their similarities and love for each other. T.I looked casual wearing a blue collared t-shirt and striped black and white pants. Deyjah went for a white blouse and little Heiress looked adorable with a purple t-shirt and white printed pants.
Tameka "Tiny" Harris, T.I's wife, was also present at the event, and she got slammed by fans for supporting her husband after all the cheating accusations the rapper has faced in the past year.
However, it seems like Tiny and T.I are one of those "ride or die" couples.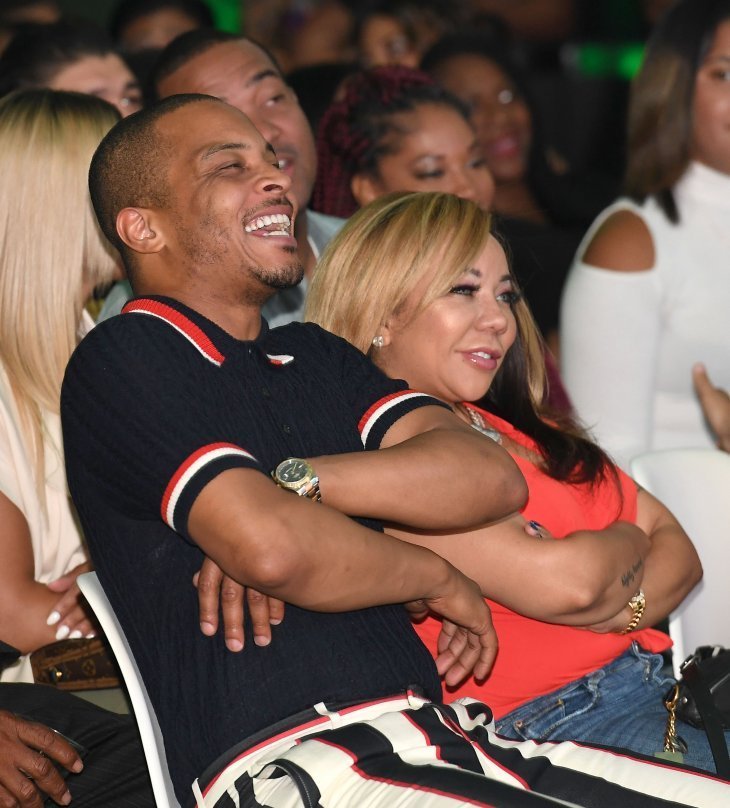 Credit: GettyImages / Global Images of Ukraine
Even though Tiny filed for divorce in late 2016, she put a halt on the proceedings last year after revealing she and T.I were working on fixing their marriage for the sake of their kids. And when fans thought everything was going smoothly in the Harris' household, clips of T.I slapping another woman's butt were spread on social media last month.
The couple's on again, off again relationship is giving fans and the media whiplash, but it seems like they're back on track since Tiny's birthday two weeks ago, when the rapper gifted her a new Mercedes Benz.
Tiny also promoted T.I's new show by sharing a teaser of it on her Instagram account and encouraging her followers to watch it, but that earned her some harsh comment from fans that believe she deserves better than T.I.
Instagram user @stacey_lynn_kop wrote "Why do you take a man back that cheats on you all the time? He obviously does not respect you," and @milajohn2018 added, "@majorgirl when you going to love yourself and leave your cheating husband alone you look a fool if eyes changing and a new baby won't change then nothing will boo."
Is clear that Tiny and T.I are currently on good terms, even though we don't know what exactly is the status of their relationship.
Please fill in your e-mail so we can share with you our top stories!