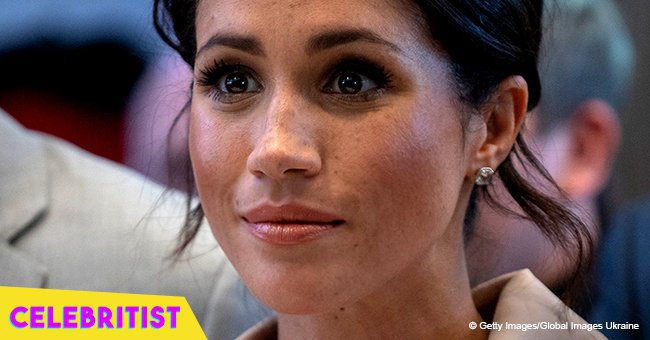 Meghan Markle's future sister-in-law reportedly arrested for assault

Another Markle family drama ensues creating more pressure on Meghan Markle and the reputation she's trying to uphold as a member of the royal family. Reports suggest her brother's fiancé was just arrested for assault. The news comes in the heels of her father's latest controversial conversation with the press and her sister-in-law's scathing remarks against her.
Amid recent drama concerning her father chatting up the press again and her half-sister slamming her further, Meghan Markle faces new controversy involving another member of her family, her half-brother Thomas Markle, Jr. According to the latest reports, the 51-year-old's fiancé Darlene Blount was just arrested and charged with assault in the fourth degree.
The 37-year-old who was also arrested months ago for a similar case was taken into custody by authorities of Grant Pass, Oregon on Friday and released on bail the following day. While details of the incident that led to her arrest are unclear, it has been revealed there was a domestic violence call made from the home of Thomas Jr. which resulted in Darlene's arrest charges.
Just a few months before on New Year's Eve, cops were also called to the couple's home. Darlene claimed a drunk Thomas Jr. was beating himself up due to bouts of jealousy. She said she feared him and alluded that he was mentally unfit. However, police who arrived at the scene didn't believe Darlene's story and instead arrested her for assault. She was released two nights later since no charges were pressed at the time.
A year earlier, Thomas Jr. was also arrested for allegedly holding a gun to his fiance's head during a drunken episode.
Meghan's future sister-in-law's arrest is another addition to the drama still unfolding involving her father Thomas Markle and her half-sister Samantha Markle. Since his paparazzi photo scandal, the elder Markle has been talking to the press again claiming the royal family has been shunning him. He also recently said he believes his daughter is "terrified" of her new role and just wanted to get a chance to speak to her.
Meanwhile, Samantha, who just confirmed her participation in 'Celebrity Big Brother' next season continues to spat hurtful words against the Duchess. She slammed Meghan for being "cold" to their father and holds her responsible if he dies because of it
"Enough is enough. Act like a humanitarian, act like a woman. If our father dies, it's on you, Meg!"
As for her stint at 'Celebrity Big Brother,' Samantha told Inside Edition,
"Why not. Life is about cashing in, you … take opportunities as they arise and hopefully, you enjoy the ride.
"And you can make it as positive as you can, there's nothing wrong with it. The purpose of that show would not be to discuss [Meghan]."
Please fill in your e-mail so we can share with you our top stories!