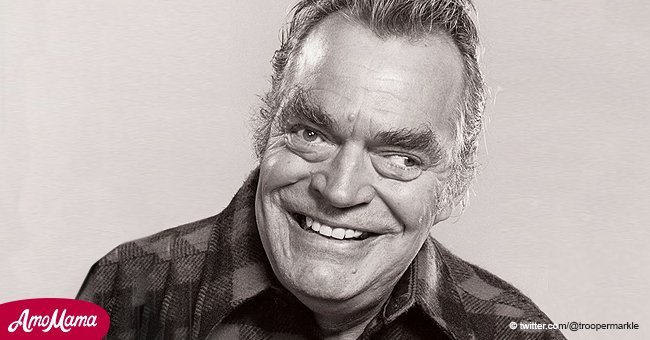 How the famous villain Jack Elam lost sight in his left eye
Jack Elam is remembered for portraying villains in Western films. He starred in classics such as Once Upon In The West, Kismet, and The Man from Laramie.
Elam began his career in the late forties when he landed his debut role in She Shoulda Said No. He also appeared in several western series the following decade.
Fans might remember him as Buckshot from Bonanza, Gus Smith from The Rifleman, or as Uncle Alvin Bully Stevenson in Easy Street, the NY Times reported.
He also had returning roles in The Texas Wheelers, Wonderful World of Color, Gunsmoke, The Dakotas, Temple Houston, and Lawman. Read more on Twitter, @amomama_usa.
Elam's last film roles were as Curtis in Lonesome Dove: The Series, and as Buckshot in the made-for-TV Bonanza film, Under Attack in 1995.
He was inducted into the Cowboy Hall of Fame in the early nineties and joked that fame came with a price.
Thanks to his talent for portraying unscrupulous villains, women would often walk up to him in the street and 'whack him' for something one of his characters did on screen.
Elam was born in Arizona and lost his mother when he was just two years old. According to her death certificate, the cause of death was paralysis.
The acclaimed actor lost sight in his left eye at the age of 12 after he was accidentally stabbed with a pencil.
Before pursuing his career in acting, he worked as an accountant, like his father, in Los Angeles and eventually took an accounting job in Hollywood.
Elam met Jean Hodgert in the late thirties and was married to her for 24 years, from 1937 until her death in the early sixties.
He exchanged vows with Margaret Jennison in 1961, and the couple remained together until Elam passed away in 2003 of congestive heart failure.
The famed Western villain left behind Margaret, as well as his children: Jacqueline, Jeri, and Scott.
Please fill in your e-mail so we can share with you our top stories!