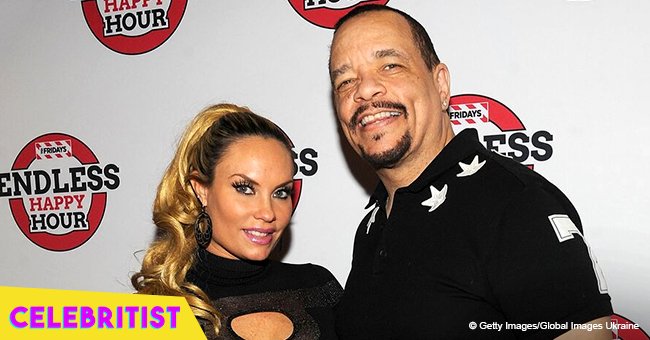 Coco steals hearts with old photo of her first meeting with husband Ice-T
Actress and model Coco Austin took to Instagram to share a photo of the exact moment she and her husband Ice-T met for the first time.
In the image, the actor and rapper, best known for his role in Law & Order: Special Victims Unit, was wearing a black shirt, a shiny red jacket, and a black hat. He was staring at Coco, who put on a shiny silver crop-top.
For the caption, Coco revealed that she had posted a photo of herself during a bikini competition a couple of days before and that some of her fans asked her to share a picture of when she and her husband met each other, so she did it.
She pointed out that it happened 17 years ago on a movie set wherein she was working as a model.
Coco admitted that it was very rare for couples to have a photo of the exact moment when they met each other, but that they have one, thankfully.
As soon as she uploaded that image, her fans and followers took to the comment section to share their thoughts. One of them was Instagram user Manny Cer, who pointed out that love at first sight did exist.
After Coco and Ice-T met each other on the set of that movie, they started dating and seeing each other and, by January 2002, the couple was married.
In 2011, they renewed their vows and in November 2015, they welcomed to the world their first and only child together, Chanel.
The proud mother has been sharing several photos and videos of Chanel on her Instagram account. Last month, Coco uploaded a recording during Ice-T's heavy metal band's concert in Europe that portrayed the toddler having a great time.
The post started with Coco and Chanel getting onstage where Ice-T and the band, Body Count, were playing. Then, the girl, who was wearing a denim jacket, was shown dancing next to her mother.
By the end of the video, she and Ice-T appeared in front of the crowd while the music was about to finish. Chanel has a bright future ahead.
Please fill in your e-mail so we can share with you our top stories!