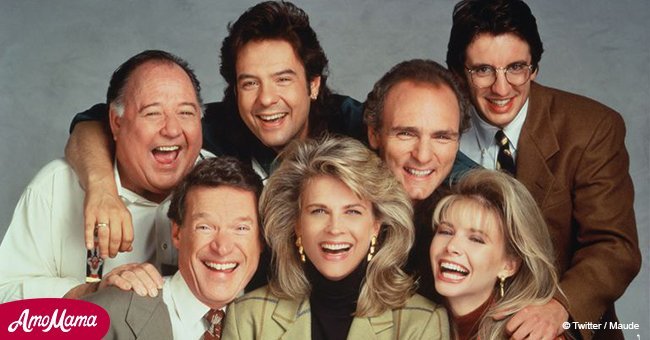 Here's the first official photo from CBS revival of 'Murphy Brown'
Fans were hyped after the first official photo of the Murphy Brown revival was revealed to the public.
Entertainment Weekly released an exclusive glimpse of the production as the cast had its first table read on July 24th in New York.
With the production being kicked off, many are talking about the most-awaited revival.
Candice Bergen will be reprising her role as the iconic Murphy Brown and she is set to work again with the rest of the FYI team.
Follow us on Twitter at AmoMama USA for more updates about the show.
The original version of the show, which ran for ten seasons from 1988 until 1998, was quite different than the latest Murphy Brown.
The revival will feature Brown having her own morning show and she now has a grown-up son named Avery – played by Jake McDorman – who also works as a journalist.
Diane English, the creator and the executive producer of the original version and the revival told Entertainment Weekly, "It's an incredible thing when you can step away from something you care so much about, and now, 20 years later, it's as if not a day has passed."
Talking about their first table read after many years, English said it was a special morning, having a fun time with some of her favorite people.
CBS announced in January 2018 that it acquired 13 episodes of the sitcom.
The revival will also bring back Faith Ford as Corky Sherwood, Joe Regalbuto as Frank Fontana, and Grant Shaud as Miles Silverberg.
According to reports, discussions about a revival have started in 2012, but it was only until President Donald Trump's inauguration when some of the show's previous writers and cast members gathered for a meeting.
The show, which was known for its openness to discuss political issues and current events, will premiere on September 27th at 9:30 p.m. on CBS.
Please fill in your e-mail so we can share with you our top stories!