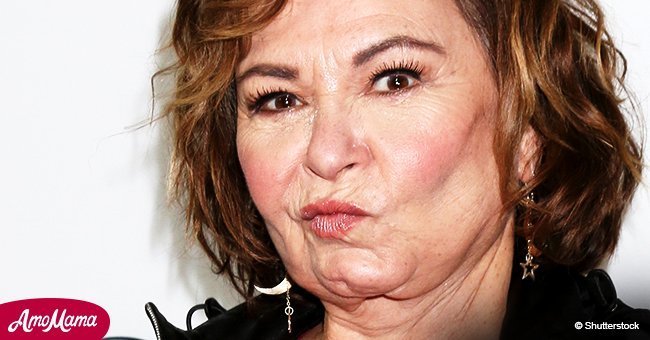 Roseanne Barr to give first live interview since show's cancellation
Roseanne Barr is scheduled to give her first television interview ever since her show, Roseanne, was canceled by ABC due a racist comment towards Valerie Jarrett.
Roseanne was one of the most watched shows on television in the 2017-18 season, but it all came crashing down after Barr took to Twitter to compare the former member of the Obama administration to a crossover between Planet of the Apes and the Muslim Brotherhood.
Now, according to Fox News, she will be interviewed by none other than Sean Hannity, who, much like Barr, has always been a big supporter of President Donald Trump.
The announcement was made at the end of his 9 p.m. show, revealing that the disgraced actress would be his guest on Thursday's edition of Hannity, which will be conducted live.
Please consider following us on our Twitter account @amomama_usa to learn more.
Fox News has also confirmed that portions of the session will be aired on Friday's installment. Barr is expected to approach subjects such as the racist tweet, ABC's decision to cancel her show and her views on Trump.
Ever since Roseanne was pulled off the air, Barr's behavior has been quite erratic. Although she apologized for the racist remark, which earned her a severe backlash, she went on the reveal that she didn't know Jarrett was black.
The offensive tweet was deleted from her Twitter page shortly after it was published but the damage had been done. Barr then tried to explain that she was under the influence of Ambien at the time, but the excuse didn't take off.
Earlier this month, Barr revealed that she would be returning to television for an interview, but quickly changed her mind and decided to interview herself and post it on her Youtube channel.
That self-interview didn't materialize, but she posted two short clips on the channel: one in which she is screaming and smoking on camera, calling Jarrett an offensive name, and another saying that she was axed from Hollywood because she voted for Trump.
Please fill in your e-mail so we can share with you our top stories!