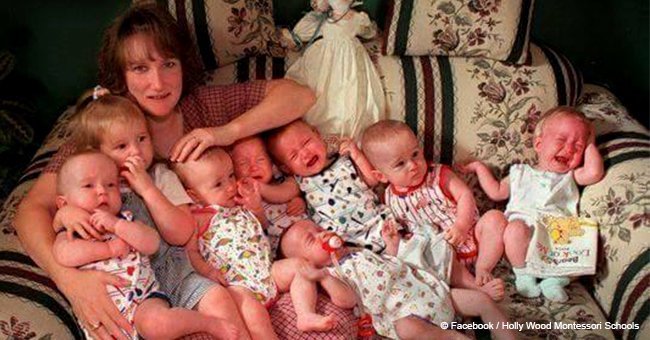 First surviving septuplets became famous in 1997 and now they are all grown up
In 1997, Bobby and Kenny McCaughey made history by giving birth to world's first septuplets to have ever survived infancy.
An episode of TODAY's Where Are They Now? was uploaded on YouTube, which showed that the septuplets - four boys and three girls - have all grown up to be 18-year-old adults.
In the program, the host caught up with the McCaughey Family and talked candidly about the struggles and joys that they accumulated over these 18 years.
After their birth, the doctors had informed the parents that the chances of their survival were not so strong. The experts warned that even if they lived, they might suffer from other problems such as deformities or conditions such as cerebral palsy.
Follow us on Twitter to learn more.
However, the seven siblings have defied all odds and have grown into healthy grownups, who are looking forward to starting their new lives away from their home.
The video further revealed that the teenagers have graduated from high school and are awaiting admissions at various universities
Bobby became pregnant with the septuplets after taking Pergonal, a fertility drug that was supposed to treat her fertility disturbances. Prior to that, the couple had tried to have children for a long time with no success.
When she finally went for her checkup, and the doctor performed a CT scan on her, they discovered that she was carrying not one but seven children.
Bobby and Kenny were both overjoyed as well as shocked. However, they were worried for the safety of their newborns as the doctors suggested that the more children a woman carried, the lesser the chance of survival.
On the day her water broke, Bobby was rushed to the maternity unit and a team of forty specialists performed a Caesarian section on her.
All seven children that were born that they came into the world completely healthy and crying to the top of their lungs. The family truly became a part of history.
Please fill in your e-mail so we can share with you our top stories!