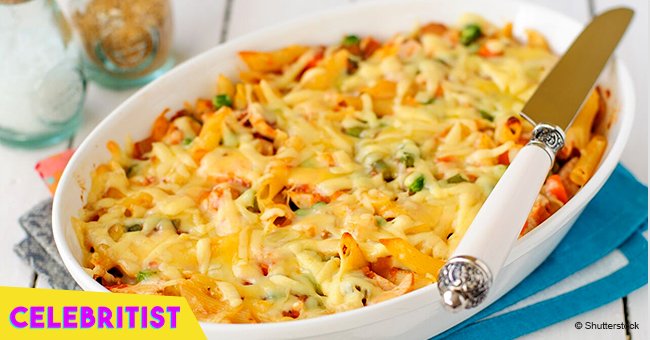 Here is how to cook creamy King Ranch Chicken Mac and Cheese
This cheesy, spicy, creamy dish has all the characteristic Southern flavors mixed in one delicious pot. Give a traditional mac and cheese a boost of flavor with a casserole of king ranch chicken and your family won't stop asking for more.
For those days where hunger strikes and you can't decide if you want something cheesy, crunchy or creamy, you can try this recipe. It reunites the best of both of worlds by combining a simple but tasty mac and cheese with the southern flavors of a chicken casserole.
It won't take more than 45 minutes and we can guarantee that you'll give your family and friends a rollercoaster of flavors that will leave them asking for a refill.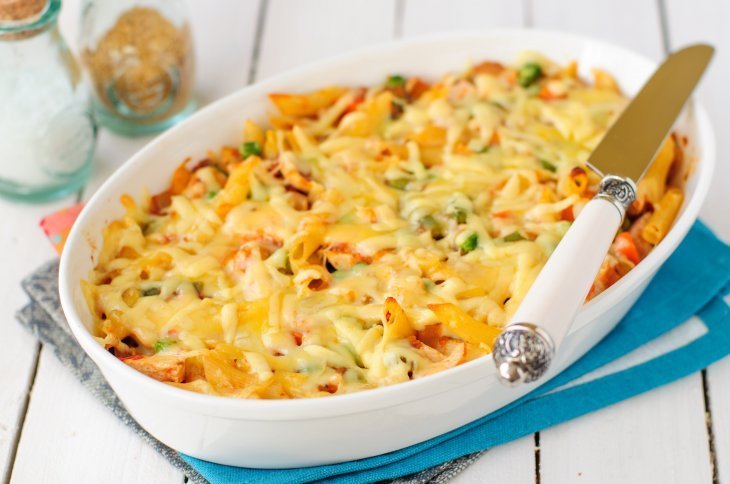 Credit: Shutterstock
Ingredients
1/2 (16-oz.) package cellentani pasta (you can replace it with your favorite pasta)
2 tablespoons butter
1 medium onion diced
1 green bell pepper diced
1 (10-oz.) can of diced tomatoes and green chiles
1 (8-oz.) package pasteurized prepared cheese product, cubed
3 cups chopped cooked chicken
1 (10 3/4-oz.) can cream of chicken soup
1/2 cup sour cream
1 teaspoon chili powder
1/2 teaspoon ground cumin
1 1/2 cups (6 oz.) shredded Cheddar cheese
Preparation
1. Preheat oven to 350°.
2. Prepare pasta according to package directions.
3. Melt butter in a large pot over medium-high heat. Add onion and bell pepper, and sauté 5 minutes or until tender.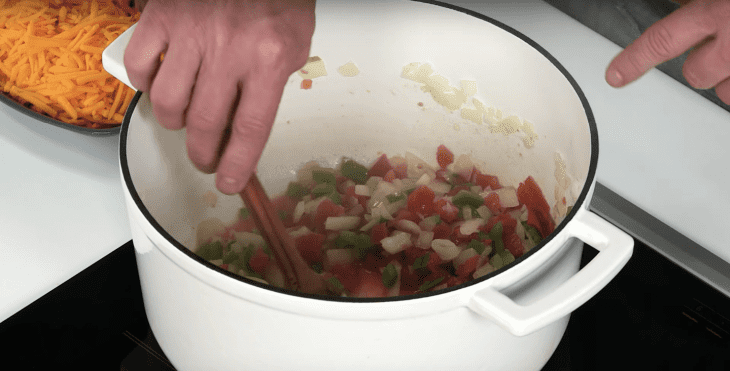 Youtube/Southern Living
4. Add tomatoes and green chiles and prepared cheese product. Cook while stirring constantly for 2 minutes or until cheese melts.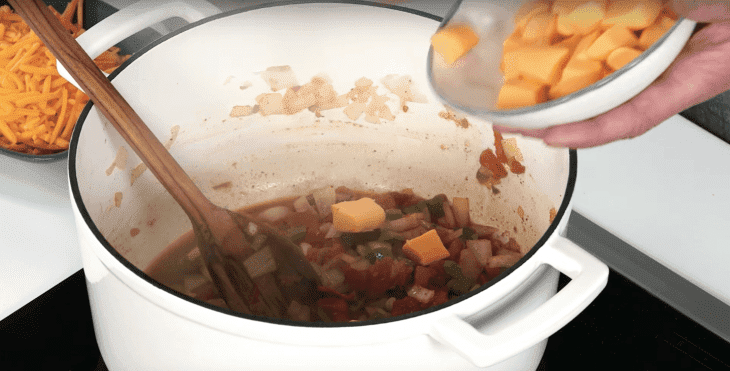 Youtube/Southern Living
5. Add in the chicken, chicken soup, sour cream, chili powder and cumin and stir until mixed.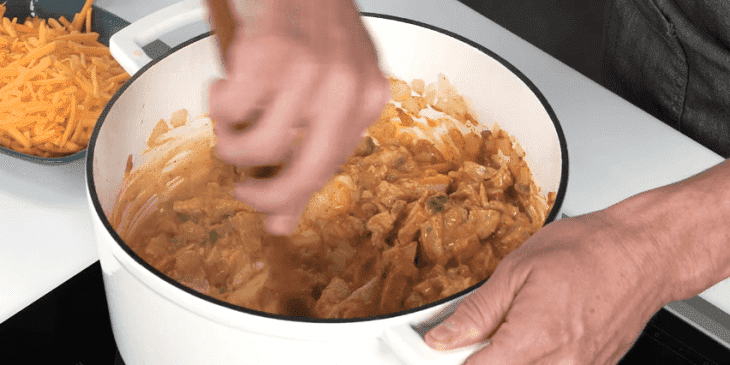 Youtube/Southern Living
6. Add the cooked pasta and stir until blended.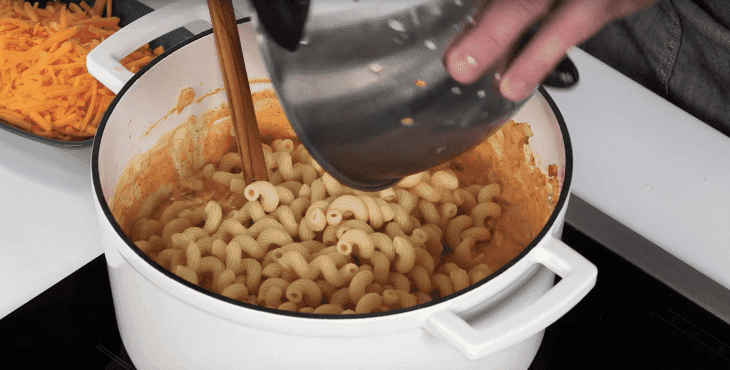 Youtube/Southern Living
7. Spoon the mixture into a lightly greased 10-inch cast-iron skillet or 11- x 7-inch baking dish.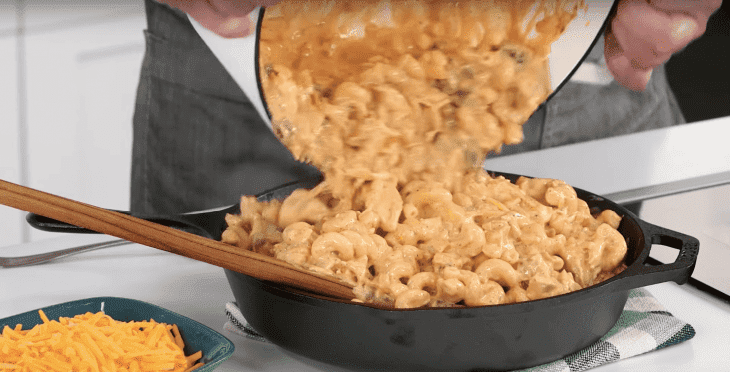 Youtube/Southern Living
8. Sprinkle with shredded Cheddar cheese.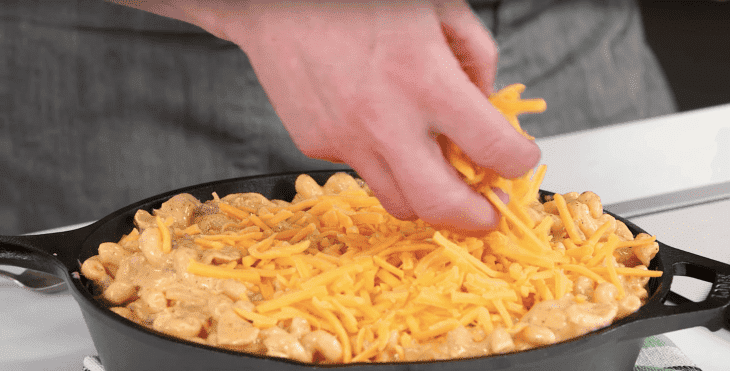 Youtube/Southern Living
9. Bake at 350° for 25 to 30 minutes or until bubbly.
Enjoy!
Please fill in your e-mail so we can share with you our top stories!