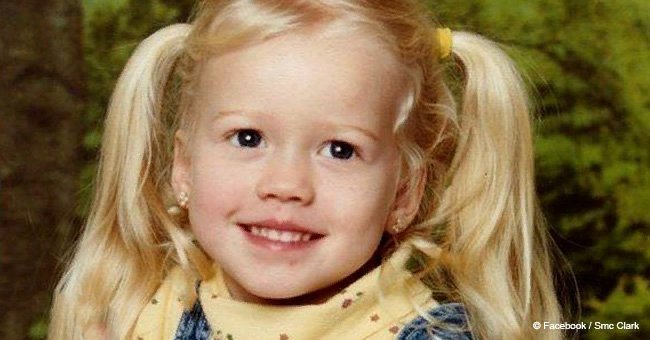 Little girl kidnapped in 2002 – 12 years later, police found her alive
The drama in Greg Allen's life began when he decided to divorce his wife Dara Llorens. However, Greg never imagined the hell he was going to live afterward.
His wife Dara turned out not to be what he expected and because of this, they separated. A judge gave Greg full custody of Sabrina, while Dara could only see her daughter on weekends.
According to a Daily Mail report, after many fights and threats during her monthly visits, Dara began to be calmer, which gave Greg security to let her take Sabrina over the weekend.
Sabrina was handed over to her mother at 6 pm on Friday, April 19, 2002, for the weekend, dropped off at Kids Exchange, an Austin charity that helps parents with break-ups.
But when she did not return as arranged, Greg knew something was wrong. Despite alerting the police within two hours of the scheduled 6 pm return, the little girl and her mother vanished. Sabrina was about to turn five years old a few weeks later. Read more on our Twitter account @amomama_usa
Sabrina's search became incessant. Greg moved to the Mexican border where there was evidence of their whereabouts. The girl's grandmother revealed that Sabrina told her that she would move there with her mother.
Greg hired a private detective and offered $ 20,000 to anyone who provides data to find his whereabouts. He even learned Spanish quickly to help the Mexican police with his daughter's search.
He spent a year and while doing his own research, Greg discovered that Sabrina was in a school, located only 30 minutes from where he was. The then teacher of Sabrina had contacted Greg because the girl cried on father's day and confessed that she missed him.
"He told me that when Sabrina had arrived there, she did not speak Spanish and that she sat on her teacher's lap to cry because she could not understand the other children," Greg said in an interview with Daily Mail.
Although he wanted to act quickly, he decided it was better to give notice to the police and to the US Embassy. However, the bureaucracy and the extensive paperwork ended in a failure of the rescue mission.
When the local authorities arrived in the area, it was too late and Dara had already managed to escape with Sabrina.
Because of this mistake, Dara took more precautions and dyed her natural blond hair black to distract the police. She also worked on a 'brainwashing' telling her daughter that her father was bad, that he beat her, and that he did not love them.
The time went by and Greg married his Spanish teacher, they had 3 children and his new wife helped him look for Sabrina as if she were her own daughter.
After 12 years of living in the run, Sabrina was rescued in Tlaxcala, Mexico. Phil Klein, the private investigator who worked for Greg, discovered that mother and daughter were both in a two-bedroom apartment in Papalotla where local police arrested Dara.
Dara Llorens was charged with aggravated kidnapping in 2014. According to psychological analysis, Dara suffers from mental problems, the main reason that caused her to cause all the horrible damage that her own daughter is now carrying.
In the beginning, Sabrina, who at the moment of being rescued was 17 years old, did not want to see her father, she hated him for all the lies that her mother made her believe for 12 years.
The rehabilitation process with the psychologist to accept her father was slow, but after a while, she understood the lie that her mother made her live for so long. Now she lives with her dad and her new family, trying to overcome all the traumas of her childhood.
Please fill in your e-mail so we can share with you our top stories!