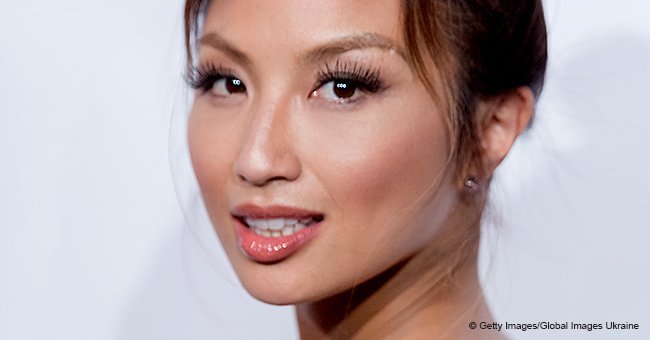 Jeannie Mai shows off tattoos and fuller curves in blue swimsuit after weight gain

The reality television personality has recently been working on her body in a very different way to what she normally does, and has shared the difference it has made in her life.
Jeannie Mai of How Do I Look? and The Real has been going through a divorce. And just as news hit that her ex-husband is expecting a baby with his new girlfriend not 6 months later, the TV personality took to Instagram with some news of her own.
Mai has always cut a tiny figure, weighing in at a low 103 pounds to her 1.62m frame, which borders on underweight instead of being healthy.
But since she and Freddy Harteis announced their split, Mai has been working on her "revenge body." For the majority of the population of women, this means losing weight by any means necessary, including crazy diets and a strict workout regime.
Mai, on the other hand, has decided to go the other way, making a healthy decision to finally gain some weight.
A recent image she shared to her Instagram account shows the beautiful women with curves, something she's never really had due to the strict diet and exercise plan she has always followed.
Mai was at Lake Como in Italy, wearing a strapless nsvy blue bikini and a wide brimmed straw hat. She blew a kiss at the camera as she perched on an old wall right over the ocean.
Her shoulder tattoos were clearly visible in the shot as well as she embraced the shade created by her hat.
She also shared a video clip, in which she was lying on the same wall, where she showed off the incredible views out over the water
She seems to have been enjoying her summery Italian getaway, posting plenty of photos from the vacation, and getting her followers green around the gills at the stunning scenery.
Another image shows a smiling Mai posing on a restaurant table in a bright yellow off-the-shoulder dress, white sneakers, dark aviator sunglasses, and a straw hat with a cocktail in her hand.
When she first shared with her fans that she was gaining weight, she took to social media to share two images, side by side, of herself in the same gold dress.
But there is a remarkable difference between the two images: she is significantly skinnier in the first image.
"Staying 103 came from my self control to lose "chubby" teenage weight and a stressful idea that my body was built to look best "thin". As I'm nearing my 40s, I realize that I've been through so much mentally and emotionally,"she wrote.
She continued, explaining that she was overly controlling, and putting her body through too much unnecessary stress by trying to maintain such an unhealthy weight.
Three months prior to posting the image, she had made a lifestyle change, eating and training differently with a goal to gain some weight.
"I don't have a weight goal..just a promise to be as physically strong as I am mentally indestructable So far I'm 3 months of eating more, (clean protein and saying Yes to carbs!!), lifting heavy weights and truly loving all of Me."
Not only does she look healthier, but she certainly seems much happier after the change!
Please fill in your e-mail so we can share with you our top stories!