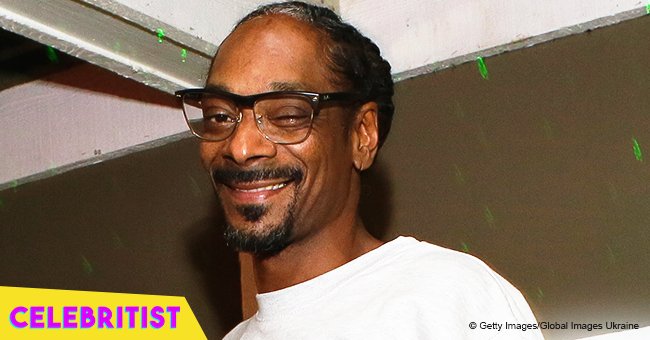 Snoop Dogg's wife turns heads in floral robe & leggings after showing her seductive dance moves
Shante Taylor, the wife of the worldwide known Snoop Dogg, took to Instagram to share a photo of herself wearing a gorgeous outfit while posing for the camera.
In the image, Shante was shown in white high heels, dark leggings, a white shirt, and a colorful robe covering her clothes. As for the accessories, she put on a couple of rings and a necklace.
For the caption, the woman wrote 'Thick thighs and pretty eyes.' As soon as Shante uploaded that picture, her fans and followers took to the comment section to share their thoughts.
One of them was Instagram user @wowwee49, who admitted that she was an awesome and classy lady. User Kelly Hill admitted that Shante was an inspiration and urged her to shine brightly.
That photo was shared a couple of days after Shante uploaded a video portraying her seductive dance moves. In it, the 46-year-old woman was shown dancing to the song Let's Have Sex.
She was wearing black leggings, a white shirt, and black socks while moving her shoulders, hips, arms, and feet following the rhythm of the song. Those posts were uploaded days after Snoop got involved in a cheating scandal.
Celina Powell, the 23-year-old Instagram model who has more than 70,000 followers, revealed the alleged romance she and Snoop had by uploading screenshots of text messages and FaceTime calls that she and Snoop reportedly did.
As Celebritist previously reported, Celina said that she wouldn't have exposed her romance with the rapper if he hadn't disrespected her. According to her story, she went to Snoop's house on Sunset Boulevard with a friend and, after sleeping together, Celina's friend was nowhere to be found.
Snoop reportedly got paranoid and drove her to a restaurant. She didn't have money to pay the Uber, and even though Snoop knew that, he didn't give her money for it.
Celina tried to call the rapper, but he kept ignoring her. After that, Snoop allegedly tried to give her money to keep their affair a secret, but the payment never came, so Celina decided to expose everything.
Please fill in your e-mail so we can share with you our top stories!