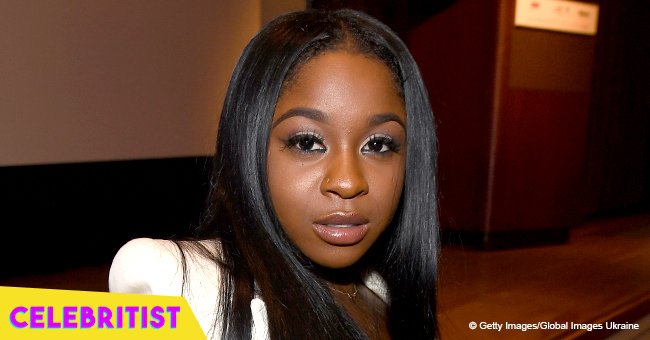 Reginae Carter shares pictures and video of her uncles who were murdered 2 years ago
Reginae Carter commemorates her uncles' death anniversary with a heartfelt post. Meanwhile, her mother Toya Wright said a prayer as she marked two years since her brothers' brutal murders.
Much like her mother Toya Wright's recent post, Reginae Carter marked her two uncles' second death anniversary by paying tribute to them on Instagram.
A photo of Josh and Rudy Johnson, Toya's late brothers, graced Reginae's social media in memory of their loving presence in the young girl's life. It's been two years since they were discovered dead inside a car in New Orleans after being shot multiple times.
Reginae took the moment to reflect on how much she missed her uncles and wrote down her thoughts in her caption.
"We miss you guys . So much . Today makes 2 Years since I heard Rudy laugh or seen josh smile . It's hard losing someone who means so much to you but it gives me peace in my heart knowing you guys are in a better place . I love y'all so much . #justice4rudyandjosh"
On a separate post, Reginae paid tribute to her uncle Ryan solely, the man she described as her "favorite" in her caption.
"I miss you . Like so much Ryan . Everything about you . We grew up together . You were my favorite uncle and I told you that every chance I could . I never question God on any decision he makes . As hard as it was to accept this , I know that everything happens for a reason ! I just want you to know Ryan , I think about you everyday !"
She also shared a video clip of Ryan singing in the kitchen, proof of the life he brought into her world.
Reginae's mother also took to her Instagram that day to say a prayer asking for the strength to accept what happened to her brothers.
"God grant me the serenity to accept the things I cannot change,the courage to change the things i can and the wisdom to know the difference. #itsbeentwoyears #JusticeforRudyandJosh #imissmybrothers #rudyandjoshforever."
It's clear Toya hasn't completely moved on from her brothers' deaths and it's not hard to see why. Rudy was only 24 and Josh, 31, when they were shot to death on July 31, 2016. It was months later in March 2017 when the suspect was finally arrested. Providing a sense of relief for Toya, the gunman identified as 'Antoine Edwards' was taken into custody after authorities received a tip that a man named 'Toine' or 'Tweezy' had been responsible for the brothers' shooting. Edwards apparently informend at least one person of his guilt.
Toya expressed her relief after the arrest and told TMZ,
"All we want is justice for my brothers .. We thank everyone for their prayers and support."
Toya just welcomed a baby girl in February. 5-month-old Reign is her child with her husband Robert Rushing. Meanwhile, Reginae is her daughter with her ex, Lil Wayne.
Please fill in your e-mail so we can share with you our top stories!