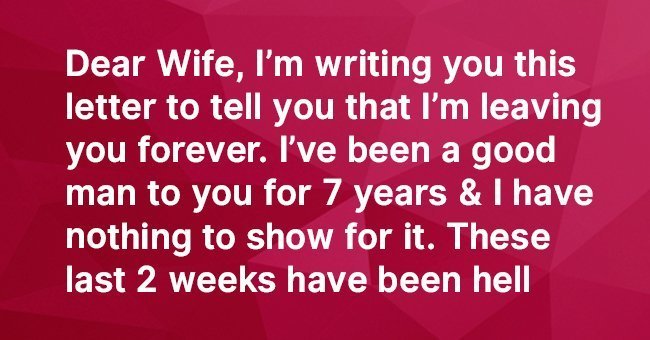 Husband writes a letter to his wife demanding a divorce

After confessing that he had been unfaithful to her through a letter, a husband asked his wife of many years for a divorce, without imagining the baffling response she was going to give him.
Their marriage lasted for many years, but it ended abruptly when the man moved to West Virginia with his wife's sister. According to him, he was teaching his wife a lesson, but he soon understood that the joke was on him.
Shortly after escaping with his sister-in-law, the man addressed a letter to his 'Dear wife' letting him know that he would not return home, complaining about the little affection his wife gave him despite considering himself a decent spouse.
In the letter, the man complained that in the past two weeks he made an effort to cook her favorite dinner dish, he dressed up in silk boxers that he bought especially, and he got a new haircut, but she did not notice any of this.
According to the resentful husband, she simply ate her dinner in silence accompanied by her usual soap opera and retired to sleep like any other night. Read more on our Twitter account @amomama_usa.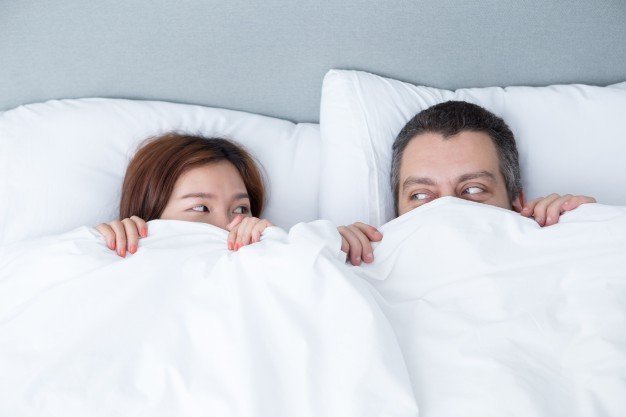 Source: Freepik.
In addition to those inconsiderations, the man had also received a call from his wife's boss telling him that the woman had quitted her job, something she had not even mentioned to him.
The whole situation had convinced him that the communication between them had deteriorated to such an extent that it was not worth staying together. He soon assumed that his wife was cheating on him and did not love him anymore.
All this had motivated the man to make the drastic decision to flee with his wife's sister, Carla, to West Virginia, as he revealed in the letter, which he signed as her 'ex-husband.'
Surprised by what her husband had written, the woman set out to come up with an answer that would clarify her version of the story. Contrary to what the man expected, she told him that his letter had filled her heart with joy.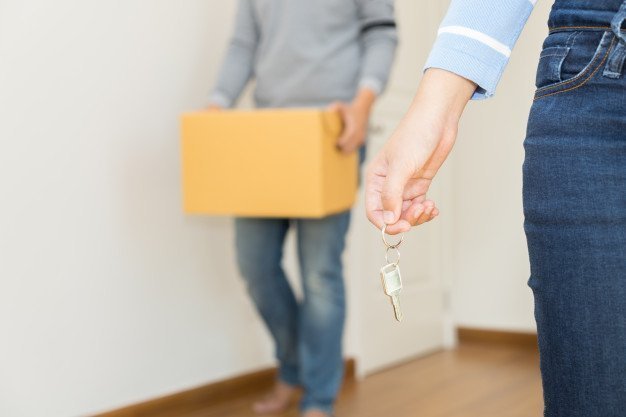 Source: Freepik.
The wife told the man that she had become disenchanted with him over the years and that his constant complaints had tired her to such an extent that she concentrated on soap operas so as not to have to listen to him.
Things quickly escalated from that point of her reply, and she revealed that even when she obviously noticed the change in his hairstyle, she refrained from commenting on it because she thought he looked like a girl.
Besides this, the woman informed him that the dinner he prepared for her was not her favorite dish, but her sister's, and that, in fact, she had stopped eating pork seven years ago.
Regarding his silk boxers, she noticed the label that marked the price of them at $49.99, and this confirmed her suspicions since she had given $50 to her sister earlier that day.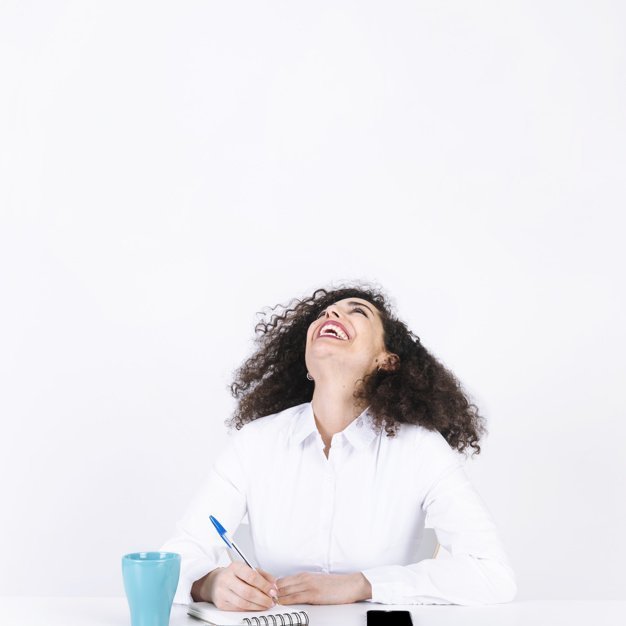 Source: Freepik.
In spite of all this, she wrote, the wife had considered forgiving all his faults and was willing to work to rescue the relationship, given that she still loved him. That was the reason why she quitted her job out of the sudden.
That, and the fact that she had won $10 million in the lottery. Now that they were rich, she rushed to buy two tickets to Jamaica with the idea of leaving for a second honeymoon with her husband to try and revive their romance.
She could not continue with her plan because when she got home to tell her husband about it, all she found was his goodbye letter to her. 'Everything happens for a reason, I imagine', she concluded, wishing him happiness with her sister.
She went on to uncover that as her attorney had explained to her, the letter he wrote would guarantee he didn't get any money from her. She finished the letter signing, 'Your Ex, rich as hell and free!'
Please fill in your e-mail so we can share with you our top stories!