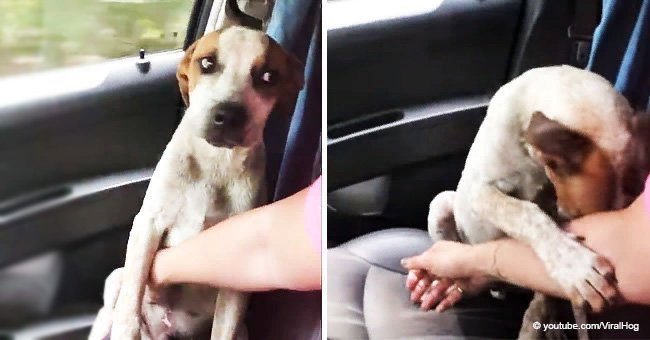 Tender gratitude of a dog toward his savior touches social media
A video circulating on social media shows how thankful a dog can be towards its owner, or, as in this case towards the person who rescued him from abandonment.
The footage shows a dog sitting in the passenger's front seat of a car as it 'hugs' and reaches for the hand of the woman behind the wheel. The animal repeats the behavior several times during the clip, posted on Facebook.
In the heart melting video, the driver, the same woman who reportedly rescued the dog, among others she found in the streets, can be heard crying behind the camera, touched by the animal's adorable way of showing its gratitude. Read more on our Twitter account @amomama_usa.
The video description from ViralHog's Youtube channel quoted the unidentified woman's story, and this is what she had to say:
'I saw abandoned dogs for days with no food, water or shelter, dying in 100 + degrees. They were tied up on two-foot chains, not able to move. I waited to see if someone would help them and I couldn't sleep at night, so I saved them.'
'Minutes after, one of the dogs reached for my hand multiple times wanting affection. It broke my heart that he'd been neglected and was dying and wasn't mad at me but grateful,' she added.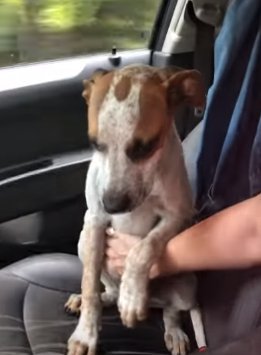 Source: Facebook/ MetroUK
'I started to cry and again, his focus shifted from himself to now my needs. I couldn't believe so much love came from an animal that literally just came from a situation like he was in,' reads the description.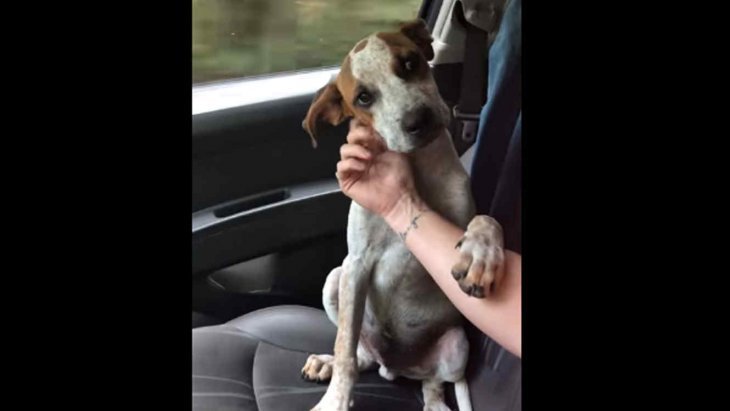 Source: Youtube/ViralHog
The video has been reproduced over 415,000 thousand times since shared by ViralHog on July 16. Many Youtube users commented on the dog's tender attitude, as it clearly was emphasizing with his savior's cry.
'I can't stop crying after seeing how much this beautiful dog was so grateful. God Bless the people that save them,' wrote user Diane Gentile. 'Bless his heart. Gonna lick her tears away, what a wonderful video,' added user Mona Toney.
Please fill in your e-mail so we can share with you our top stories!