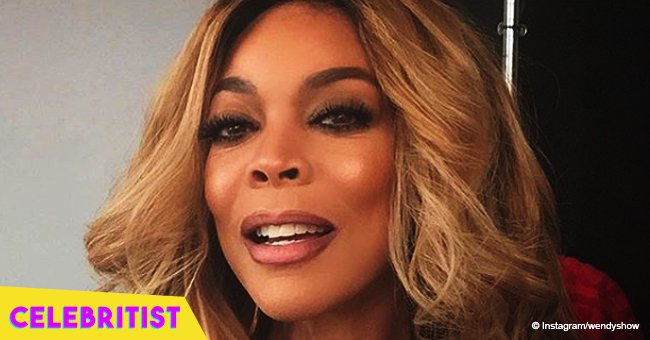 Wendy Williams flashes her cleavage in lacy bra paired with high heels in recent pic

Wendy Williams has lost a lot of weight following her chronic illness, but she has used this to her advantage by flaunting her new body in sexy pieces of clothing.
Just recently, the controversial TV host shared a photo of herself on Instagram from one of her recent editorials. In the snap, she could be seen posing in just a lace bra, high-waisted skinny jeans, and a pair of high heels while sitting on a chair. Wendy definitely proved that she is looking her best these days after she shed some weight which made her look healthier and much happier.
Shot by the famous photographer and art director Robert Ector, Wendy looked absolutely stunning in an array of outfits and makeup looks that showed off her natural beauty and gorgeous physique.
Wendy's photo shoot comes after her revelation that she is actually much harsher to black women than others when discussing their lives on "The Wendy Williams Show".
During her recent interview with Cosmopolitan, the host addressed how people thought she was unnecessarily meaner to black women, as compared to white women. However, she squashed these rumors right away, saying while she's heard of it, it's definitely not true.
"Those people are saying the wrong thing—it's what they would like to believe, you see. Because I'm up here, so the only place that I can go is down. People love to throw stones at me, and I get it. It's fun to make fun of me, because I put myself out there. I'm a large personality and I got the funny bone; I voice my opinion and then people get upset. But you tune in and watch every day, thank you!"
Williams is pertaining to how despite the negative criticism she gets about how she speaks on her talk show, she still gets a lot of viewers every single day. She shares that although there have been people accusing her of many things, she is not going to give in to any of them.
After all, she is Wendy Williams and she is proud of who she is and what she has accomplished through the years.
Please fill in your e-mail so we can share with you our top stories!