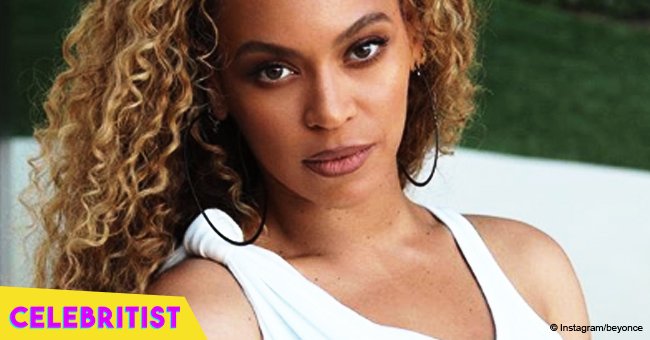 Beyoncé dons stunning floral headpiece and white dress on the cover of 'Vogue'
The worldwide known Beyoncé, one of the most successful singers in the world, was on the cover of Vogue Magazine for this month's issue.
In the photo chosen for the cover, the singer was portrayed sitting on a stool while wearing a white vintage dress with little makeup on. While her pose and her clothes were impressive, the most striking aspect of the post was the floral headpiece Beyoncé put on.
It was a huge flower arrangement that had everything from roses to cranesbill and gave the picture a colorful touch. The photo was uploaded to Vogue's Instagram account, and its caption set clear that Tyler Mitchell was the photographer.
Tyler is a 23-year-old photographer who became the first black man to shoot a Vogue cover during its 126-year history.
Even though the cover was an essential aspect of the magazine's September issue, the story that Beyoncé herself told about her pregnancies and her journey towards body acceptance was the highlight of it.
She confessed to putting too much pressure on herself to look just like the society said women should when Blue Ivy, the singer's first daughter, was born in January 2012. Nowadays, she realized it was a crazy idea.
Beyoncé's second pregnancy was different as she wanted to show herself completely embracing the changes of her body throughout the process. Unfortunately, she suffered preeclampsia before the birth, which can cause high blood pressure and kidney damage, and had to have an emergency C-section.
The babies spent a couple of weeks in the NICU but managed to get out as healthy as possible. During the six months she took out of the public eye to heal and recover, Beyoncé gave herself love, care, and she even embraced her curvier body.
Nowadays, she and her husband Jay-Z are in the middle of their On the Run II tour. Even though her arms, shoulders, breasts, and thigs "are fuller" and she has a little "mommy pouch," she is in no rush to get rid of them as they represent how women look after giving birth.
Please fill in your e-mail so we can share with you our top stories!