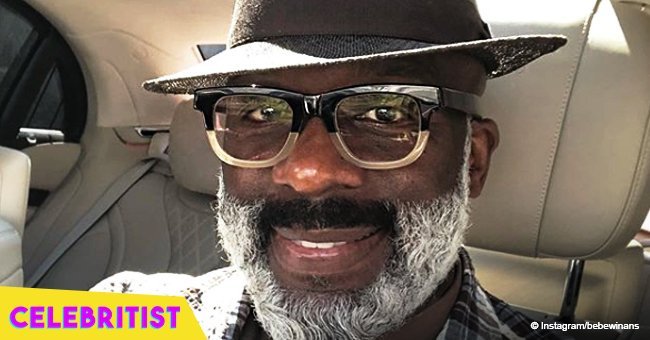 Bebe Winans shares pic with his 'little princess' getting married

Popular Gospel music artiste, BeBe Winans, has taken to Instagram to share pictures of a newly-wedded couple, referring to the bride as his 'little princess'.
In one of the pictures, Winans can be seen posing with the bride and groom. He shared the photo with a sweet message:
My Little Princess and her Man Congratulations #Lovely #Beautiful
The post has garnered over 5000 likes, with fans flooding the singer's page to express their good wishes for the new couple. One Instagram user @hobbs30815 commented: "Congratulations to you guys you look amazing beautiful bride loving the dress. BeBe you look outstanding, enjoy"
Another comment read: "Thank you for honoring her & Caleb with that song! So grateful you were there, your family forever!"
Other fans used the opportunity to comment on Winans's physique. One of such comments, left by user @travisf562, read: "Boi! You guys look good. BeBe those walks paying off bruh ....# Fat-free and spiritually free....#That's where I wanna be"
The 'He promised me' singer, whose solo made it to the No. 1 spot on Gospel Airplay Chart last April, also shared photos with the father and mother of the bride. Appearing all-smiles in this picture with the bride's father, Winans wrote:
The Father of the Bride. John and I and his family have been friends for almost 40yrs and it's been laughter tears and blessings the whole time!! #Prouddad #Dadslittlegirl
Fans, again, took to the comment section to leave lovely comments, most of which highlighted the beauty of family and friendship. One of the comments read: "Great to see friends thru [sic] the times". Another one from an Instagram user who apparently attended the wedding said: "White daddy and black daddy! I loved it!! Wedding was beautiful and Bebe -you're amazing!!" This comment puts it even more succinctly: "Beautiful that's what friends are for beautiful. Life"
Winans shared another post with the bride's mother, referring to her fondly as his "sister".
Winans, who is the winner of six Grammys, is most famous as one half of the singing duo comprising himself and his sister, CeCe Winans.
Please fill in your e-mail so we can share with you our top stories!