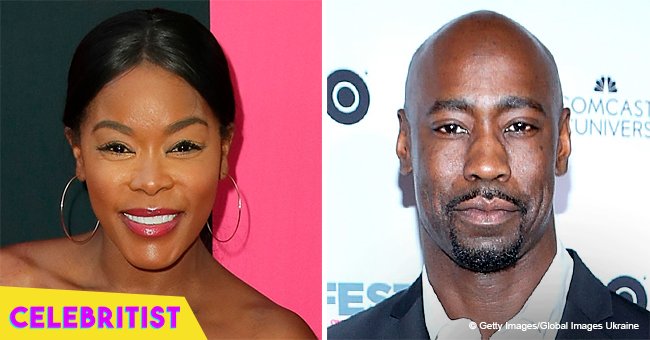 Gilfriends' actress, Golden Brooks, shares picture with her beautiful look-alike daughter
"Girlfriends" actress Golden Brooks brought along her daughter to the premiere of "The Darkest Minds," even allowing her little daughter to bring a friend to the event, which made it a girls night out for the trio.
Many have been anticipating the movie adaptation of "The Darkest Minds" sci-fi thriller, and even the book's author, Alexandra Bracken, is excited to see her characters come to life on the big screen. According to an interview she had with Refinery29, she shared how fear can be so poisonous, and this is what inspired her to write the thriller.
"In my mind, I was thinking of when I was a freshman in high school, and September 11 had happened. I'd observed how fear can be so poisonous, how people can be emotionally manipulated at a time of great tragedy, how their fear can be taken advantage of. I observed how we're willing to give up some of our freedoms and privacy for the idea of better security."
Golden also made sure to say her thoughts about the movie, and what the story means in her perspective.
""It's a movie about hope and resistance because it literally is about trying to regain what you lost. Sometimes we're conscious going through life, but there are things that happen in life that, you can get this post-traumatic stress. You literally block out a certain part of your life. You have to have that hope again; that spark of feeling happy. [You have to have] that spark of believing in something again, which gives you happiness."
Many remember Brookes from her hit series "Girlfriends." She played the character Maya Wilkes, who was the friend whom everyone could relate to on the show. Golden welcomed her daughter with D.B. Woodside in 2009, naming her Dakota Tao Brooks-Woodside.
Please fill in your e-mail so we can share with you our top stories!