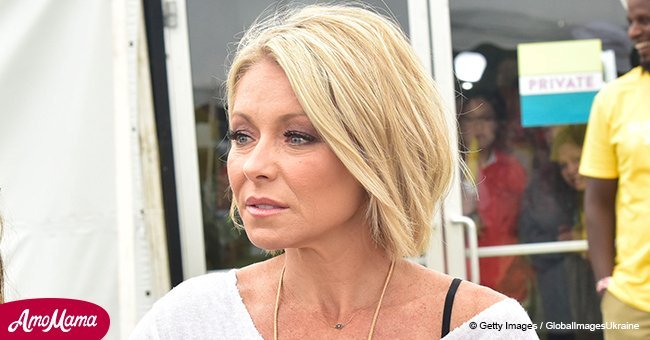 Kelly Ripa breaks down as she confides about her son's disorder and the challenges he faced
The television host couldn't help shedding a tear as she expressed her pride with her son and how he's handled the new hurdle.
On 25 October Kelly Ripa broke down on her show "Live With Kelly and Ryan" as she explained how her 14-year-old son Joaquin is coping with new challenges after starting high school in September.
As reported by Daily Mail, Ripa gushed with pride when she explained that despite suffering from dyslexia and always having trouble with school work, her youngest child is getting straight A's so far in high school!
Read more on our Twitter account @amomama_usa.
Ripa confided that Joaquin has always struggled to cope with work, and their entire house has been affected by the challenges he faces as a result.
But when schools reopened after the summer break in September and Joaquin started high school, she was more nervous than ever about how he would manage.
That is, until a parent-teacher meeting. While Joaquin was present, his teacher explained how well he was doing with work so far. Ripa openly admitted that she started crying when the teacher spoke so highly about her son.
Other mothers of dyslexic children shared an outpouring of love and understanding for Ripa and her emotional reaction.
She continued, saying that Joaquin started laughing hysterically at his sobbing mother, probably because he was embarrassed by her reaction.
Ripa also shared a story from her son's first-grade book fair, where she says the little tyke was keen to show his parents everyone else's books but didn't want them to see his. That incident just made Ripa all the more proud of his progress.
Quite sweetly, co-host Ryan Seacrest couldn't hold back his tears either as he saw how emotional Ripa got while sharing her story and blubbered right along with her.
"I see the way you handle career, and family . . . and it's so impressive. I am inspired by it, and anybody who knows you and watches you agrees."
Ryan Seacrest, YouTube, October 25, 2017.
Please fill in your e-mail so we can share with you our top stories!