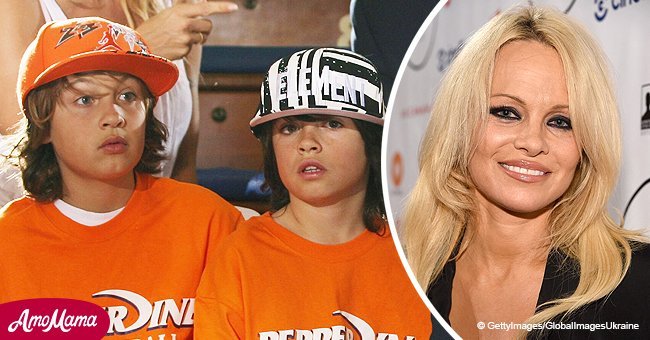 Remember Pamela Anderson's son Brandon Lee? He is all grown up and looks super handsome
Pamela Anderson's sons aren't little kids anymore, as we discovered when the proud mum showed off her elder son Brandon Lee at a movie premiere.
Brandon, son of Pamela and Tommy Lee, accompanied his mother to her movie premiere, sharing an image of the pair on his now-defunct Twitter account captioned "Date night with mama."
His new Instagram account has only 20 posts, none of them together, but his 140,000 followers don't seem to mind a bit, enjoying his sultry good looks.
Read more on our Twitter account @amomama_usa.
Brandon is the elder of Anderson's two boys with ex-husband Tommy Lee, and what made this day in March 2015 so special was that it was the first time he was seen strutting the red carpet with his mother since 2002.
While he looked dapper in an all-black suit, his mother donned a revealing gold dress that showed off her cleavage and plenty of her "Baywatch" worthy toned legs!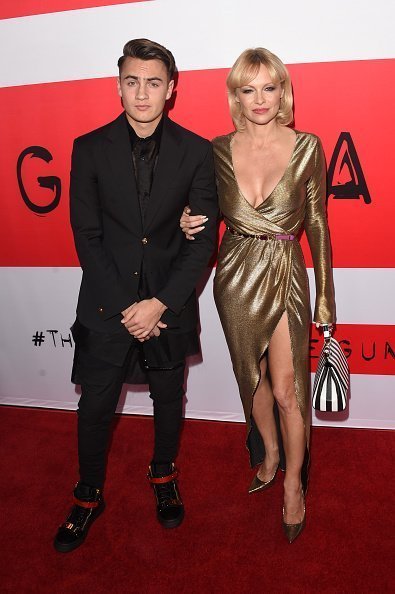 Source: Getty images
At the time of the premiere, Anderson was in the process of getting a divorce from husband Rick Salomon. The pair had first married in 2007 but annulled the union just 2 months later.
They remarried in January of 2014, but just 6 months later filed for divorce. The papers were barely being considered before she asked a judge to dismiss them in August 2014.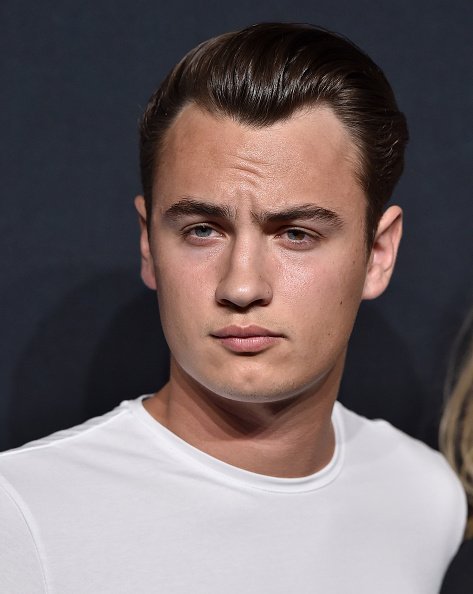 Source: Getty images
In 2006, Anderson also had to have an awkward conversation with her 2 sons when the movie "Borat" was released. The movie referenced her sex tape with Tommy Lee, and she knew that her boys were at the age where others at school would see it and talk about it. She said:
"I just said, 'Look, Mommy and Daddy were massively in love, we videotaped everything, everything was videotaped, and you're probably going to hear about something at school."
To this day, she doesn't know if her sons have seen the tape or not, but she knows that they are aware of its existence.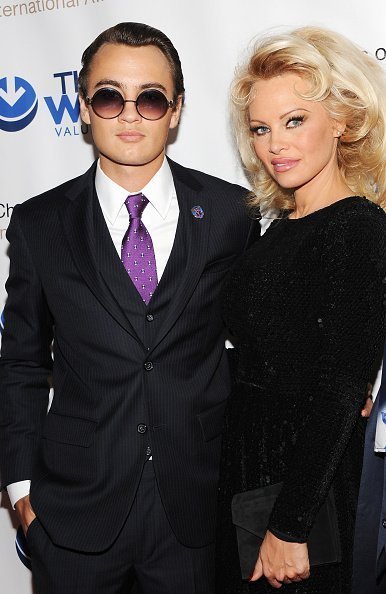 Source: Getty images
But despite her own indiscretions over the years, she truly hopes that her sons have grown up to respect women, even if it's only for her sake!
Brandon and Dylan have always believed in their mother, a fact for which she is eternally grateful. And she shows her pride by regularly posting their accomplishments to her own retro black-and-white Instagram page.
She speaks highly of her boys and their relationship with her, saying:
"They know me. And laugh at my flaws. We are a close family. The three of us—the magic triangle."
Sadly, according to People, Brandon's relationship with his father is less close. A scuffle occurred between the pair in March 2018 that Brandon blamed on Tommy's alcoholism. Brandon, now 21, made a statement through a representative, saying:
"I'm devastated at the events of the last several days that have been a result of my father's alcoholism."
In an expletive-riddled tweet, Tommy denied that he was an alcoholic and says Brandon's claims were merely to protect himself after the physicality resulted in Tommy's busted lip.
Please fill in your e-mail so we can share with you our top stories!