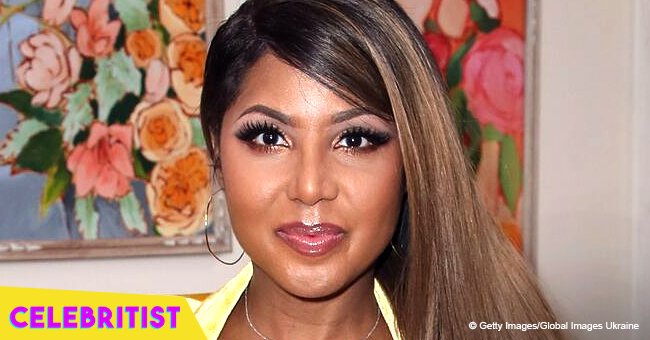 Toni Braxton defies her 50 years in grey robe in recent photo
The R&B singer is currently filming a Christmas movie, and she wanted to check in with her fans while wearing a grey robe and looking absolutely stunning.
She recently released her eighth studio album, "Sex & Cigarettes," and Toni Braxton proved through her music video and suggestive songs that she still has that enchanting factor that drives her fans crazy.
The mother of two is currently in the British Columbia, Canada, shooting a Christmas film for Lifetime of which little has been revealed. And since she loves to keep her fans on the loop with her projects, Toni took to her Instagram to talk a bit about her day.
The 50-year-old singer explained that she was about to film a scene and her make up artist was finishing the touches of her natural-looking makeup while wearing striped pajamas underneath a grey robe. She also took the chance to tell her teenage sons to call her back, as it seems they were ignoring her texts.
Not giving away her shot for a stunning photo, Toni snapped some pics in the same outfit and shared one of the pictures with the following caption:
"I gave @tamarbraxton her pajamas back, so now I'm on set in my robe."
She was referring to a photo that her younger sister, Tamar Braxton, shared a few days earlier as she called Toni out for "stealing" her pajamas. In the pic, Braxton was rocking white and pink striped pajamas and bold red lips as she looked straight into the camera with a serious expression.
Tamar made the issue public by writing on her caption:
"She's so BUSTED in MY pajamas that I have been looking for @tonibraxton #pjthief."
Fans took to Toni's comment section to share their thoughts about the photo. Instagram user @kimsmiley13 wrote:
"With pajamas or robe still cute @tonibraxton."
While @milagros.gomez.3766 added:
"Girl do you age cause you look like a baby here gorgeous as always god bless."
And @kimfreeman121286 agreed:
"You look beautiful Toni Braxton you my girl I love you so much you are such a legend you the real Diva in the family."
Toni surprised fans earlier this year when she announced her engagement to rapper and record producer Birdman, with whom she has been friends for decades. She revealed to People magazine that she wants the ceremony to be Gatsby themed, saying:
"This is my second wedding, and I'm over 40 – It's like Carrie Bradshaw, the last bride over 40 – so I want something that's elegant and a little sexy. I've already done the beautiful bell dress at my first wedding. This time, I want something that's more vintage – '20s and '30s like Great Gatsby-themed."
As for the groom, Toni said that he has one condition about the wedding:
"He said he wants macaroni and cheese. I said, 'Can we have macaroni and cheese balls to keep it pretty?"
While there's still no date set, the couple will be getting married in California.
Please fill in your e-mail so we can share with you our top stories!