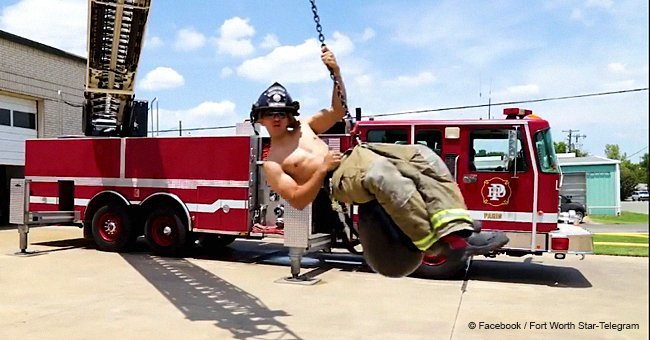 Handsome firemen steal the show with their epic lip sync video
The Paris Fire Department in Northeast Texas became viral after they shared their version of the "Lip Sync Challenge."
The challenge has been getting attention online as groups of people, often composed of police offers and emergency responders, show off their lip-syncing skills with classic songs and modern hits.
Several attractive firemen from the Paris Fire Department decided to do the challenge as well.
The men expertly laced lip-syncing and humor in their video, which now received 5.7 million views.
Follow us on Twitter at AmoMama USA for more viral stories and videos.
The clip started with the firemen sleeping in their quarters. Suddenly, the camera zoomed in on one of the firemen, and the screen transitioned into a dream sequence.
Soon enough, several firefighters were lip-syncing to Miley Cyrus's Wrecking Ball. The men even used an ax as props just like in the original music video.
One fireman, also swayed in an actual wrecking ball help up by a crane while singing the lyrics of the pop song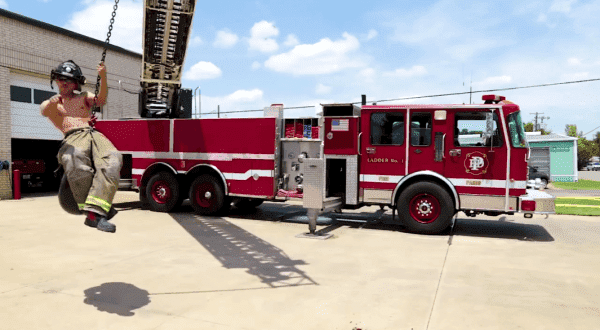 Source: YouTube
All of them maintained their manly composure and kept straight faces while looking straight into the camera.
More dream sequences emerged from the video. They also lip-synced other songs like Thunder by Imagine Dragons, My Hero by the Foo Fighters, and lastly, one fireman with a tutu sang Aqua's 1990's hit, Barbie Girl.
At one point, two firemen even dressed as cops inside a police car with fake mustaches. When they saw a firetruck pass by, one of them sang Foo Fighters' lyrics, "There goes my hero. Watch him as he goes."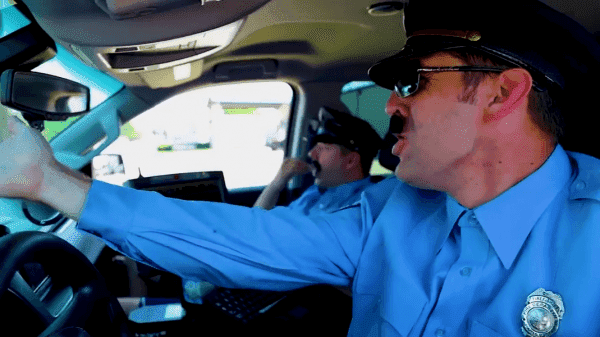 Source: YouTube
The fire department's mascot also made an appearance as five firemen danced in the rain while singing.
The video ended with the mascot taking off his costume, and it was then revealed that the man inside was a senior fireman. Other firefighters could be heard laughing in the background.
One recent contender of the lip sync challenge were the members of Virginia Tech Police. Their video has now reached over 100,000 views.
Please fill in your e-mail so we can share with you our top stories!