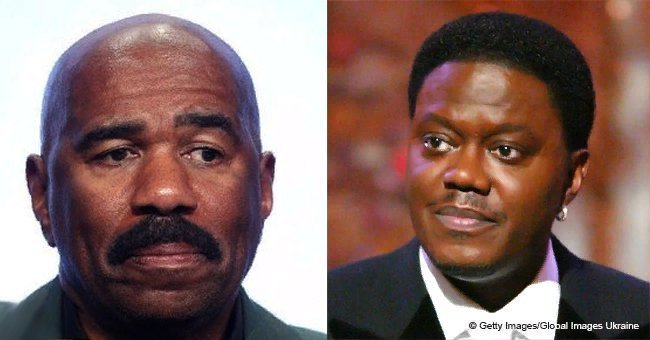 Steve Harvey shares touching photo & message in honor of Bernie Mac 10 years after his death

Comedian and TV host Steve Harvey, best known for the "Steve Harvey Morning Show," used his Instagram account to honor Bernie Mac, one of his fellow "Kings of Comedy."
The image Harvey uploaded portrayed himself, Cedric The Entertainer, Bernie Mac, and D.L. Hughley several years ago, when they used to travel the country performing their comedy shows.
Even though the photo was very good, the message that Harvey wrote in the caption was the highlight of the post. He confessed that the contribution that the late "great" Bernie Mac did to his "brothers" couldn't be put into words.
"He was simply our KING of comedy... you can't even know how funny he was until you've set backstage in the dressing and listened to the stuff he WOULDNT [sic] say on stage," added Harvey.
He also revealed that Bernie Mac almost killed the entire group one night before one of their shows when he told them a story about his cousin who "obviously wasn't that sharp"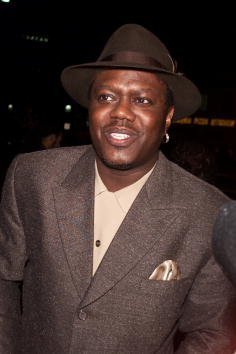 Source: Getty Images
Harvey confessed that he laughed so hard that he spat a drink in his face. After that, Bernie Mac told Harvey that he looked just like his cousin, and Harvey "swallowed half a cigar."
It was not the first time that Harvey has honored his late co-star Bernie Mac. In 2016, Hughley and Cedric the Entertainer went to Harvey's show to surprise Rhonda, Je'Niece, and Jasmine, Bernie Mac's school sweetheart, daughter, and granddaughter respectively.
One of the things that surprised the family and the audience was that Mayor Rahm Emanuel and the city of Chicago declared November 14 the "Bernie Mac Day" in Chicago.
Apart from that, comedian Mike Epps was shown in Bernie Mac and Rhoda's school in Chicago next to the principal who announced that the auditorium would be renamed in honor of the late comedian.
Bernie Mac passed away on August 9, 2008, in Chicago due to complications from pneumonia. He was only 50 years old when he died.
Please fill in your e-mail so we can share with you our top stories!