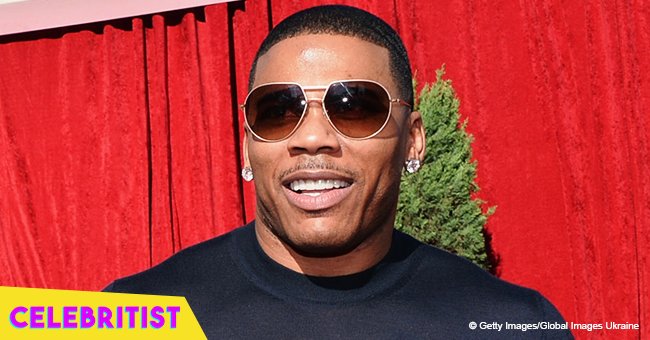 Nelly's longtime girlfriend flaunts enviable curves in latex black midi dress in recent photos
The American rapper, singer, songwriter, entrepreneur, and occasional actor has a long time girlfriend, and photos of the couple show they're still very much in love.
Cornell Iral Haynes Jr., known by his stage name of Nelly, has been dating Shantel Jackson for years already, and the couple have weathered some serious storms together, including allegations of sexual abuse against the rapper.
But Jackson has stuck by her boyfriend, even refuting the anonymous accusations when they surfaced in 2017. The couple also faced drama from both their exes at the start of their relationship.
When Nelly was arrested in October 2017 on accusations of rape on his tour bus, she made a public statement regarding that allegations as well as others that he had put his hands up women's skirts at concerts.
"Those dates these Jane Doe's [sic] are claiming, I was at those venues, in the dressing rooms, and on that tour bus," she wrote. "There are women dealing with real issues of sexual assault and for the first time people are listening and there is a chance for real change. But all of this work is discredited and makes things harder for survivors when people lie."
The couple seem to be thick as thieves, standing up for each other at every turn.
They regularly share photos of the two of their to their respective social media account, often showing off their playful and flirty sides together. A recent one showed Nelly biting into her thigh as she raised her leg in front of him on the sofa.
Jackson was wearing a beige dress with a low cut v-neck, an open back, and a slit all the way up her thigh. She wore her hair in two french braids down the sides of her head, and a pair of dark bronze high heels.
A more recent photo on her Instagram account is a photo of herself wearing a tight shiny black dress.
The tight-fitted garment hugged her waist, hips, and chest, and was low-cut at the neckline, leaving her all but popping out. The dress came down to her knees. She wore a pair of black and gold heels with the outfit, and kept the accessories to a minimal.
She appeared to be standing in the hallway of a hotel, with a colorful carpet.
She shared another shot of herself in the dress, where she appeared to have stepped out in the dress for the evening.
Please fill in your e-mail so we can share with you our top stories!