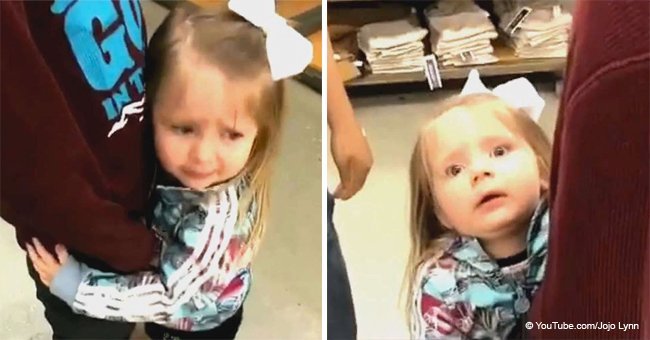 Little girl mistakes store mannequin for her big brother

A little girl was out shopping with her mother when a mannequin made a lasting impression on her.
Jojo Lynn recorded the adorable interaction and shared it on YouTube. She explained in the caption:
"Just a normal day shopping with my daughter. Her personality is to [sic] funny not to share."
Read more on our Twitter account @amomama_usa and scroll down to see the adorable video clip.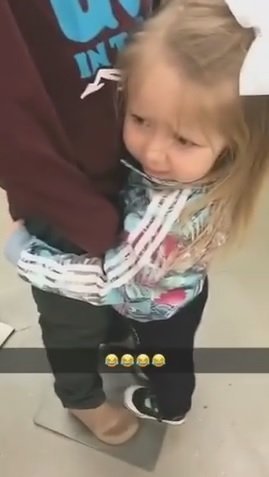 Source: YouTube/Jojo Lynn
In the video, the little girl can be seen clinging to an Old Navy mannequin, convinced that it's her brother despite what her mother says.
At the start of the video, the little girl runs up to the mannequin and hugs it, while telling her mother that she doesn't want to leave her brother.
The mannequin was dressed in a maroon hoodie. When Jojo asked if she loves her "brother" too much to leave him, the girl sobs while saying yes.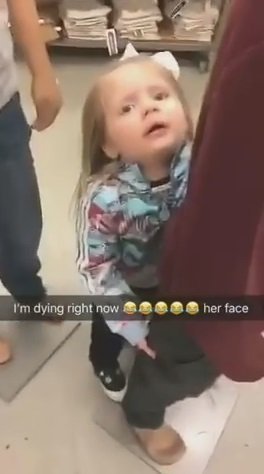 Source: YouTube/Jojo Lynn
The camera then zooms out to the show that her "brother" is, in fact, a headless mannequin. When Jojo points this out, the girl's eyes go wide.
She looks up at another mannequin, and Jojo had to remove its scarf and hat to show her that that mannequin, too, didn't have a head.
At this point, the girl runs back to the mannequin with the maroon hoodie. She grabs it by the arm while crying:
"My brothers don't have heads!"
In another similar case, a young girl got excited when her bigger brother returned from school. She couldn't contain her happiness and was giddy with excitement.
Read more about the adorable display of sibling love in "Little sister super excited to see big brother and her reaction goes viral."
Earlier this year, the audience fell in love with the little singer when she performed a Frank Sinatra hit flawlessly. At 4, Sophie Fatu she is already a singing sensation!
Please fill in your e-mail so we can share with you our top stories!