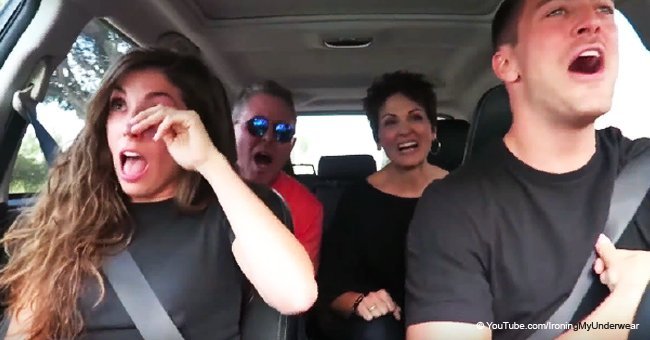 Man uses carpool karaoke to propose to girlfriend

YouTube personality Tyler Stafford had been dating his girlfriend EB for two years when he decided it was time to pop the big question.
He knew that it had to be special but with the right amount of goofiness that matches EB's spirit. He decided to propose while doing a session of carpool karaoke.
Follow our Twitter account @amomama_usa for similar stories and scroll down to watch the proposal video!
To make the proposal even more special, Stafford arranged for EB's brother to fly in from Tennessee and for her parents to fly in from Texas. He was prepared.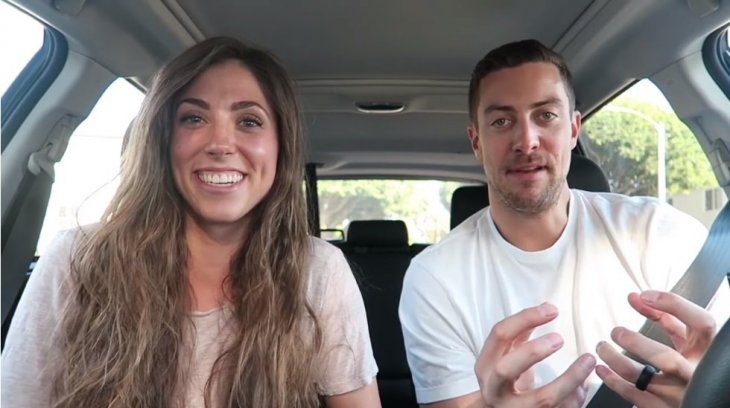 Source: YouTube/Ironing My Underwear
EB thought they were just going to record another karaoke session in their car when Stafford announced that he needed a back singer.
Much to her surprise, he pulled up at a stop street, and her brother got into the backseat to sing Blink182's song "First Date" with Stafford.
At this point, the emotions were getting to EB and she had to wipe a stray tear away in between all the giggles and laughter.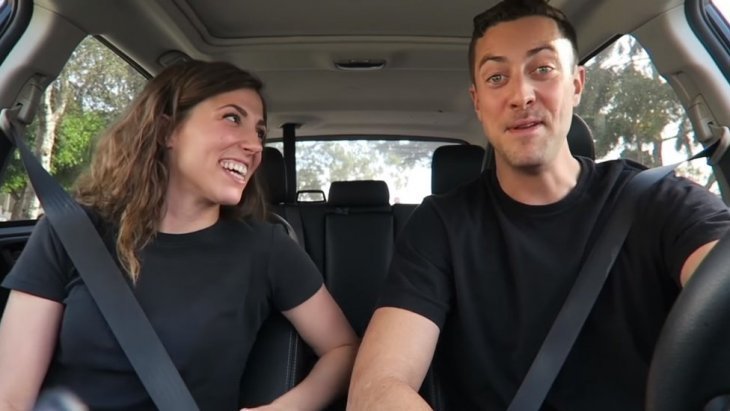 Source: YouTube/Ironing My Underwear
A few seconds after her brother got out, EB was rendered speechless again when her parents jumped into the backseat. They sang "What I Like About You" from The Romantics.
When her parents exited, it was time for the two of them to do a duo together, and Stafford chose "Love Is An Open Door" from the film "Frozen."
The performed it together flawlessly, and the song ends with the character Hans asking Anna to marry him. This is where Stafford stopped the song and asked EB if she would be his wife.
He later explained on How He Asked that he met her on a dating site called Bumble. When he created an account, he didn't have high hopes for finding true love.
Stafford's list of requirements was pretty high, and he wanted someone to connect with, someone who challenges him, someone to verbally spar with, someone funnier than he thinks he is. He went on:
Someone that knew who they were as a person, but still looking to grow. But most importantly, someone that was just easy to hang with.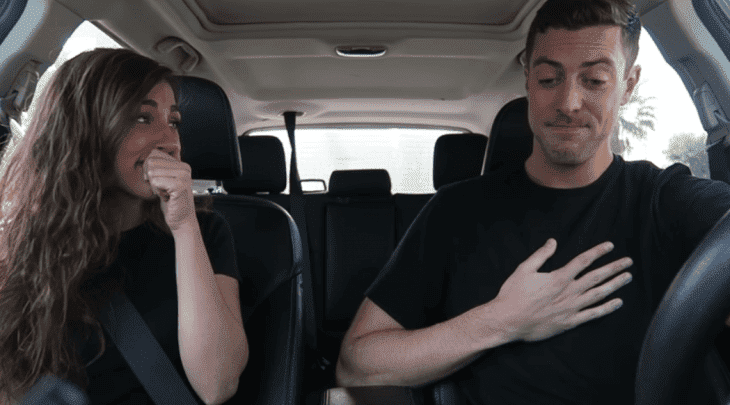 Source: YouTube/Ironing My Underwear
She captured his attention from the first moment, and Stafford soon realized that he had met the woman of his dreams. And she ticked all the boxes!
If you are looking for a more riskier way to pop the big question, then Wyatt Roberts' story might be right up your alley. The paramedic proposed to his girlfriend, a nurse, by pretending to be injured!
In other recent news, a concertgoer decided to propose to his girlfriend at a Blake Shelton show! The country singer saw this, grabbed the mic and asked Robbie if he was serious.
When his girlfriend said yes, Shelton dedicated his song "Nobody But Me" to the newly engaged couple. Read more about it here.
Please fill in your e-mail so we can share with you our top stories!