Diana Ross' ex-husband rides bicycle with their grandson in recent photo
Robert Ellis Silberstein is a happy father and grandfather in recent photos shared to his Instagram account, as he enjoys some quality time with daughter Tracee Ellis and step-daughter Rhonda Ross.
The 72-year-old music executive recently melted hearts with a pair of pictures that depicts him having a fun summer afternoon with his family.
In the first pic, he's sitting at a table with his daughter, Tracee Ellis Ross, his stepdaughter Rhonda and her son, Raif. All four of them have bright smiles on their faces, showing how happy they are in each other's company.
In the second pic, Silberstein is seen wearing a simple white t-shirt, black shorts and grey sneakers riding a bike. His step-grandson, Raif, is doing the same but wearing a black a white graphic t-shirt, grey shorts, black sneakers, a helmet and knee pads.
"Riding with my Grandson Raif," Robert captioned the Instagram pic. Fans immediately took to his comment section to share their thoughts about the photo.
One user wrote "He is such a smart young man, with a winning personality. So happy you are close," and another added, "You are a fun grandpa truly a blessing."
Silberstein was married to singer Diana Ross for six years in between 1971 and 1977, and they had two daughters: Tracee Ellis, known for the series "Black-Ish," and Chudney Ross.
Rhonda, on the other hand, was born into Diana and Robert's marriage and registered as her child, but at 13, she found out the truth about her father. She's the daughter of Motown Records co-founder Berry Gordy.
The man had always been close to the family, and all of Diana's kids referred to him as "uncle Berry" so Rhonda had built a great relationship with the man by the time she learned the truth.
Of his divorce to Ross, Silberstein said to People magazine years ago that it improved their relationship, and it was "almost too good to believe, like brother and sister." Despite their separation, he always had a close relationship with his daughters, never letting work interfere with their time.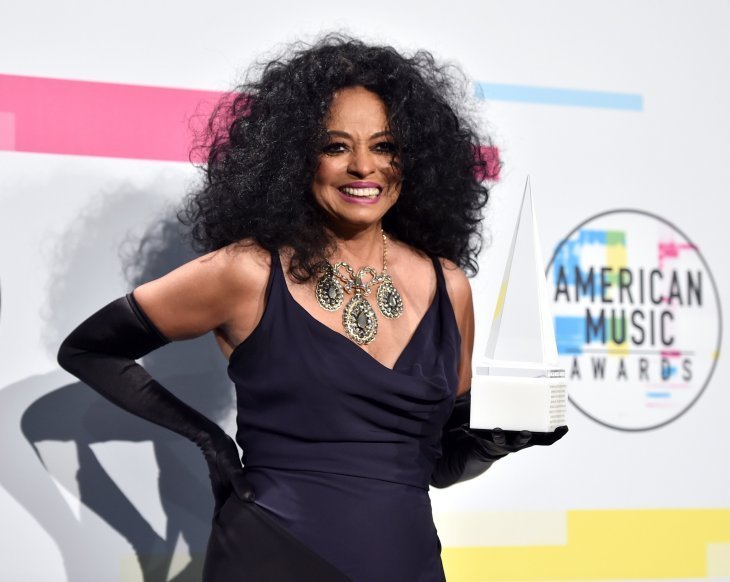 "We have a very casual approach," he told People. "The kids will come over, or I'll wander over to Diana's for dinner. Our separation wasn't a Helen Reddy-Jeff Wald situation."
To this day, Silberstein and his daughters have a lovely relationship, and he's featured continuously on their social media accounts, especially Tracee's, who has confessed before she's a daddy's girl because they share the same sense of humor and views on life.