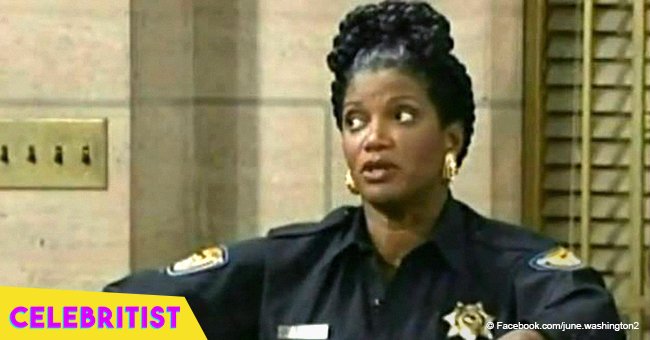 Remember Dee Baxter from 'The Wayans Bros.'? She is now 70 & looks great in pic with Tina Lawson
Actress Anna Maria Horsford, best known as Dee Baxter on the WB sitcom "The Wayans Bros." took to Instagram to share a photo next to Tina Lawson.
In the image, Horsford was portrayed wearing a long, yellow skirt, a blue blouse, and a green coat. As for the accessories, the actress chose a big purple purse and several pieces of jewelry.
Beyoncé's mother was posing right next to Horsford in a beautiful tight pink dress and pale pink high heels. Tina chose a dark red hat, a big necklace, and a tiny pink purse as the accessories.
In the caption, the actress pointed out that she attended the 10th annual Women of Excellence Scholarship Luncheon on June 2 and that she loved being part of the amazing work they do.
As soon as Horsford uploaded that post, her fans and followers took to the comment section to share their thoughts. One of them was Instagram user @robertpopny, who admitted that the actress looked as gorgeous as always.
WHO IS ANNA MARIA HORSFORD?
Even though Horsford's most memorable role is Dee Baxter on "The Wayans Bros." which ran from 1995 to 1999, she took another important part – Thelma Frye – on the NBC sitcom "Amen," aired from 1986 to 1991.
While her performances in comedy shows have always been outstanding, she has worked in several dramas throughout her career, including "The Shield," where she took the role of A.D.A Beth Encardi, and the soap opera "The Bold and the Beautiful," portraying Vivienne Avant.
Thanks to the second project, Horsford was nominated for a Daytime Emmy Award for Outstanding Special Guest Performer in a Drama Series in 2016.
DID HORSFORD ALWAYS WANT TO BE AN ACTRESS?
During an interview she had with JET Magazine, she confessed to being "kind of loud" since she was young.
Horsford added that her mother put her in a daycare at Mt. Olive Baptist Church where she memorized a poem and went onstage to recite it and something just "lit up" inside her.
"Life was calm for me after that. It still works. I was the only one from my junior high school that got accepted into performing arts. You want some of your friends to go to high school with you, but just being in that environment opened up my heart, my brain, my world and I was fine after that," said Horsford.
Please fill in your e-mail so we can share with you our top stories!