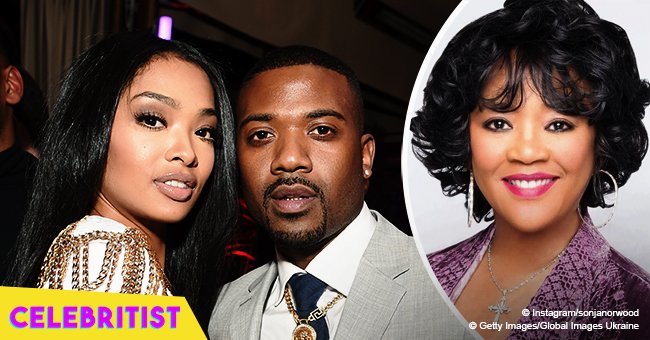 Ray J's mother Sonja sends Princess Love birthday greetings amid family feud
Despite their previous feud, Ray J's mom sends Princess Love an unexpected birthday message on social media.
While Princess and her mother-in-law Sonja Norwood butt heads at times on "Love and Hip Hop: Hollywood", she still made sure to greet her a happy birthday this year.
The two women in Ray J's life have not been seeing eye to eye for quite a while, and fans of the reality TV series have been witnesses to that. That's why when Princess celebrated her birthday recently and her mother-in-law greeted her on social media, people were shocked.
The two of them, together with Ray's sister Brandy, exchanged some harsh words with one another during a previous episode of "LHH:H". The 39-year-old appeared to be in a heated confrontation alongside her mother, against the then-pregnant Princess Love. During the argument, Brandy and her mom were insisting that the pregnant woman's attitude and character are representing their family, and will eventually affect their baby.
In hopes of trying to let Princess know that there must be an adjustment in her attitude and the way she portrays herself, the focus instead shifted on Brandy and how she was wearing loose clothing during the confrontation. People seemed to have assumed that she was actually pregnant, given her choice of outfit. This rumor was eventually dismissed by Ray-J himself.
Now that everything seems much better among the people in their family, Sonja commented on her daughter-in-law's post saying:
"Happy Birthday to one of the most prettiest girls @princesslove I know. Thank you for my second granddaughter @melodylovenorwood and 2 years of marriage to my son @rayj. Love you and we are family."
Of course, Love had to reply to the message, and so she did with a "Thank you! Love you.".
While it's quite clear that they have swept their past issues under the rug, we're hoping that their reconciliation lasts and that it signifies a healthier and stronger bond between the Norwoods.
Please fill in your e-mail so we can share with you our top stories!