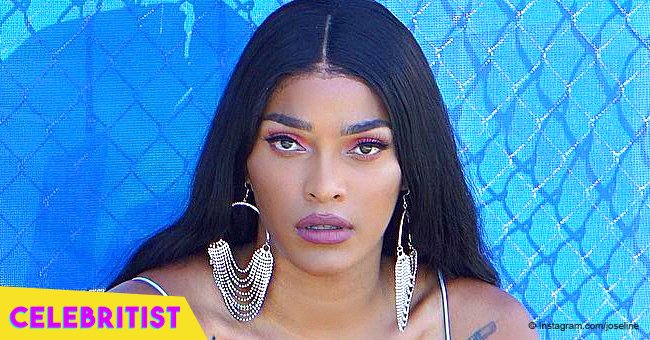 Joseline Hernandez accused of putting her child in danger in recent photo
The TV personality and self-proclaimed Puerto Rican Princess Joseline Hernandez took to Instagram to share a photo of her daughter Bonnie Bella next to a pool.
In the image, the girl was wearing a colorful dress with a floral pattern on it, a big colorful bow on her head, and shiny sandals. Bonnie was sitting a few inches away from the edge of the pool, which was filled with water.
For the caption, Joseline wrote: "someone woke up living their best life." The second photo that the TV personality uploaded portrayed Bonnie with her eyes closed while touching her cheek.
Even though the girl looked beautiful and the scenery made the photo shoot even better, several people took to the comment section to send backlash.
One of them was Instagram user @mid_west_t_1200, who pointed out that letting the child be that close to the pool was dangerous. @bambi_tanyas chimed in and said that while Bonnie looked cute, the photo was not safe.
MORE BACKLASH FOR JOSELINE
It was not the first time that the TV personality was involved in a similar incident on social media. About three weeks before uploading the photos of Bonnie by the pool, she posted a photo of herself and her daughter next to the image of the Catholic Saint Mercedes.
In the caption, Joseline wrote: 'Una hija de Changó Al lado De Las Mercedes,' which can be translated to: 'One of Changó's daughters next to Saint Mercedes.'
Several people felt offended by the photo and took to the comment section to share their concern. One of them was @gunnersinternational, who wondered why black people was still worshipping 'white fairytale.'
A SIMILAR BUT DIFFERENT RELIGION
The truth is that people got confused about the religion Joseline was referring to in her post as people thought it was Catholicism.
Instagram user @phrazeologydesigns wrote in the comment section that Saint Mercedes was a mask for Obatalá, which is believed to be the Sky Father and the creator of human bodies in Santería, an Afro-American religion of Caribbean origin.
Therefore, the user pointed out, Joseline was not worshipping 'white images,' as some people thought, but Obatalá.
Please fill in your e-mail so we can share with you our top stories!