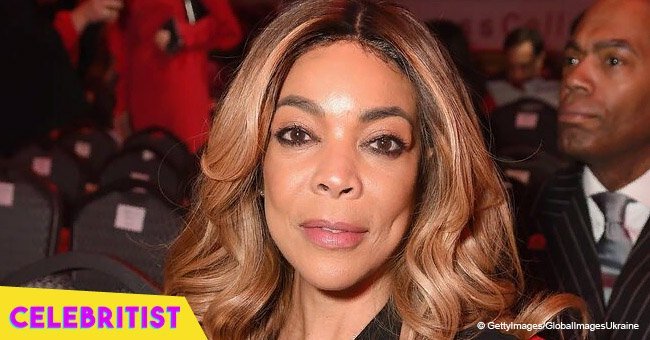 Wendy Williams on battling the disease that almost cost her life
Last November Wendy Williams gave her viewers quite the scare. Dressed as the Statue of Liberty, while in her Halloween special, Wendy fainted during her live daytime talk show. A few months later, she revealed the real reason behind her health struggles.
Wendy appeared to slur her words, stumble backward, and fall to the ground while announcing the contestants of her costume contest during her Halloween show. The broadcast reportedly went black, but minutes later, Williams returned to her show and got straight back to taping.
She did not have a stroke nor was she pulling a stunt when she collapsed, Wendy insisted.
Williams got emotional while explaining why she passed out.
"A lot of people thought that was a joke, me fainting on my set," she said. "No, that was not a joke. I'm a tall woman, and it's a long way down."
Williams explained that she began to feel faint about 48 minutes into the show as her producer was briefing her on what was coming up next. She said she tried to push through, but the feeling intensified as she grew hot and dizzy.
"It was really scary," Williams said, tears welling up in her eyes. The talk-show host put to rest speculation that she may have had a stroke or a heart attack.
Initial tests by paramedics after the show found that her blood pressure and heart rate were okay, but that she was low on electrolytes.
"I'm a 53-year-old, middle-aged woman going through what middle-aged women go through if you know what I mean," she said. "The costume got hot. All of a sudden right before passing out, I felt like I was in the middle of a campfire."
Williams said it was vital for her to finish the show and she did. She thanked everyone who sent well wishes, flowers and concerns and offered a quip for those who thought it might have been the end for her.
"No, I wasn't stroking out. And for people who thought that I was, trying to get this purple chair next, nope. I'm here for a long time."
GRAVES DISEASE
A few months later, Williams had to take a break from work for the first time in the story of her show, after her doctor found out her Graves disease levels were way too off, and she needed some rest.
Graves disease it's an autoimmune condition that affects the thyroid. Its primary symptom is hyperthyroidism, which results in too much of the thyroid's hormone being produced. It can cause insomnia, fatigue, hand tremors, hyperactivity, elevated heartbeat (tachycardia), and protuberant eyes, which is a telling sign on Wendy's case.
In an interview with "Good Morning America," the 50-year-old host revealed that she had been neglecting her health for months, but after her health scare, she decided to change her mindset on that.
"We, as women, particularly if — we have families, you know, we're taking care of children, we're taking care of, you know, home, our husbands, we take care of everybody but ourselves," Williams told GMA's Amy Robach.
"And it's really unfortunate. And that — that is something that has no socioeconomic thing to it. No matter what — no matter what the woman's status is, it seems like we're all in the same boat. I'm not doing that anymore."
Please fill in your e-mail so we can share with you our top stories!