Freddy Harteis proudly shows off his girlfriend Linsey Toole's baby bump in their recent outing with a couple of friends.
Their pregnancy came as a surprise, just six months after he and Jeannie Mai announced their divorce. Harteis and the "The Real" co-host separated last year after a decade of marriage, mainly because of his desire to have children while Mai opted not to have any. 
In April, the "Hollywood Hunter" announced that his girlfriend Linsey Toole was pregnant after he shared a photo of himself on Instagram holding up a sign that said, "I love you, Daddy."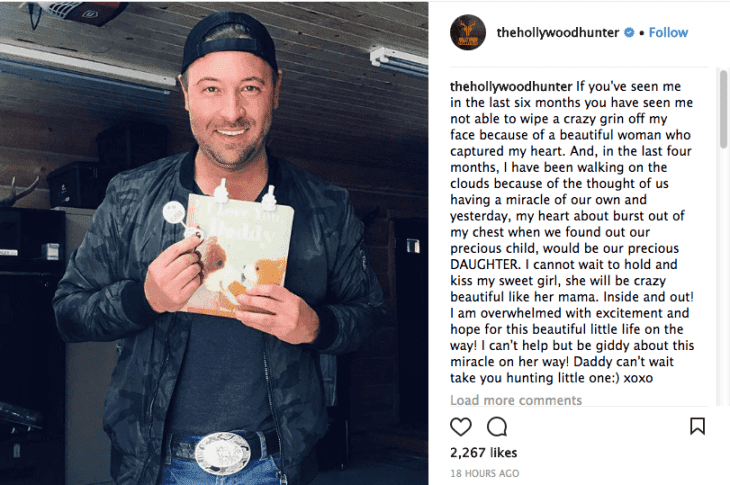 While he deleted his post soon after publishing it on the social media site, many were able to get screenshots of his photo and heartfelt caption. According to him, he has constantly been smiling due to "a beautiful woman who captured his heart." 
"If you've seen me in the last six months you have seen me not able to wipe a crazy grin off my face because of a beautiful woman who captured my heart. And, in the last four months, I have been walking on the clouds because of the thought of us having a miracle of our own and yesterday, my heart about burst out of my chest when we found out our precious child, would be our precious DAUGHTER."
Ecstatic about becoming a father, Freddy did not stop there. He expresses how excited he is to hold and kiss his future daughter, and is looking forward to her being as beautiful as her mother, both inside and out. 
"I cannot wait to hold and kiss my sweet girl, she will be crazy beautiful like her mama. Inside and out! I am overwhelmed with excitement and hope for this beautiful little life on the way! I can't help but be giddy about this miracle on her way! Daddy can't wait to take you hunting little one:) xoxo."
Now that they are further down their pregnancy journey, the lovely couple has been making the most out of their last few months as a family of two, especially since they won't be getting a lot of alone time when their daughter comes. 
As for how Jeannie Mai has been coping with her divorce, she has been making sure to take good care of herself. During the processing of her divorce with Harteis, she stopped eating regularly which made her weight fluctuate. However, she has since then started to take much better care of herself by eating better and going to the gym.