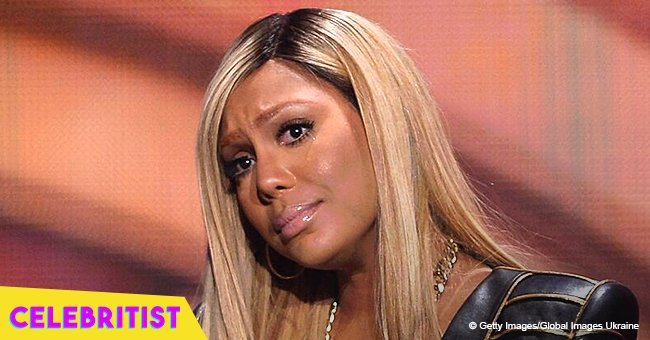 Tamar Braxton and ex-nanny reportedly settle lawsuit over unpaid wages
Tamar Braxton has allegedly settled the debt owed to her ex-nanny who took care of Logan while she was on tour. Sally Lou Perkins has now vowed to help other domestic staff who might be in the shoes she found herself with the celebrity couple.
Last year, Perkins filed a claim against Braxton and her husband, Vince Herbert, with the State of California Labor Standards Enforcement. The outcome was in her favor as the couple was ordered to pay her the due wages.
The nanny claimed she took full care of Braxton and Herbert's son, Logan, while his mother was on her "Love & War" Tour in 2014. According to her, the reality star hired her to prepare meals and snacks, see to his transportation and dressing, keep him occupied with developmental activities, clean the bedrooms, and handle the family laundry.
The estranged couple was ordered to pay her $213,000, and Perkins chose to file a lien, an arrangement that ensured she would be paid when Braxton and Herbert sold their Calabasas estate.
The house was put up for sale following Tamar's filing for divorce in October. The asking price for their 7-bedroom, 9-bathroom, 13,716-square-foot home was $15million. Unfortunately, they had no luck selling it and eventually had to settle for a loss.
Braxton and Herbert finally sold their property on August 8 for $9.25million, about $1million less than the original purchase price. They bought the house in 2012 for $10.5million.
Perkins, who was reported to have received her payment check last week, is wasting no time in putting her recognition to good use. She is reportedly planning to work with the National Domestic Workers Alliance to help people like her get what belongs to them.
Meanwhile, two months ago, the "Braxton Family Values" star took to Instagram to call out family and friends who promised to come for dinner but never showed up. She lamented having to get the groceries herself and spending so much time cooking, only for no one to show up.
Please fill in your e-mail so we can share with you our top stories!