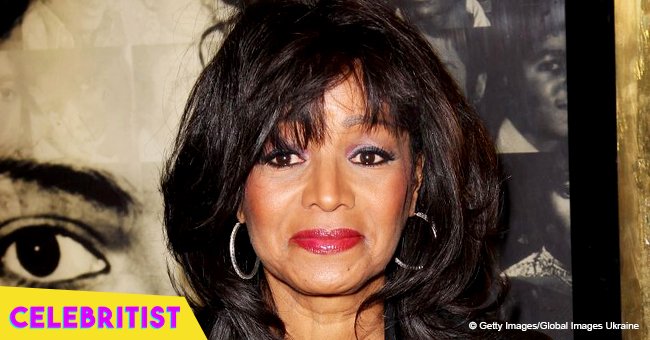 Rebbie Jackson's son shares throwback photo with his late dad, showing their striking resemblance
Austin Brown, the youngest son of Rebbie Jackson, recently took to his social media account to share a throwback picture with his late father, Nathaniel Brown. Austin has followed his family steps into the music industry, and he's currently on the lead of a unique initiative.
The 32-year-old handsome man has been building a career in the music industry since he was 18. His mother, Rebbie Jackson, was not on board with the boy following in her and her siblings' steps, but once he reached the majority of age, she couldn't do anything to stop him.
These days, Austin is promoting his newest single, "Smile," which showcases his guitar playing abilities and that characteristic higher pitch of the Jackson family. Brown never forgets his roots, and he recently took a break from his promotional posts on Instagram to share a photo with his late father.
In the pic, Nathaniel is holding little Austin on his arms. Austin was rocking blue shorts and a matching baseball jacket, while Nathaniel was donning a classic collared white t-shirt and black pants.
"Flashback Friday ... Miss u pop," wrote the singer-songwriter in the caption.
Fans took to his comment section to share their thoughts on the adorable memory. One user wrote "What a beautiful photograph and what a treasure," and another added, "Awww. God bless. He would be so proud of you @austinbrown I bet he's watching you from Heaven."
Nathaniel Brown was Rebbie's first love. They met in high school and got married in 1968. The happy couple had three kids, daughters Stacee and Yashi, who are also musicians, and Austin. Sadly, Nathaniel passed away in 2013 from pancreatic cancer.
To honor his father's memory, Austin created the Canyon Sessions, a mini concert where he jams with other musician friends while raising funds to donate to a Cancer foundation. His cousin Paris Jackson, and friends Ashlee Simpson, Evan Ross, Macy Gray and more, joined Austin on the initiative.
In a heartfelt Instagram post, he wrote:
"This disease has personally taking the most important people away from me in my life. I've yet to meet anyone who hasn't directly or indirectly been affected by this evil monster. Well, it's time to fight back the way we know through music and love." [sic]
Austin is proud of his roots, and through his music, he wants to keep alive not only the Jackson name but also make sure to honor his late father and his gorgeous mom.
Please fill in your e-mail so we can share with you our top stories!