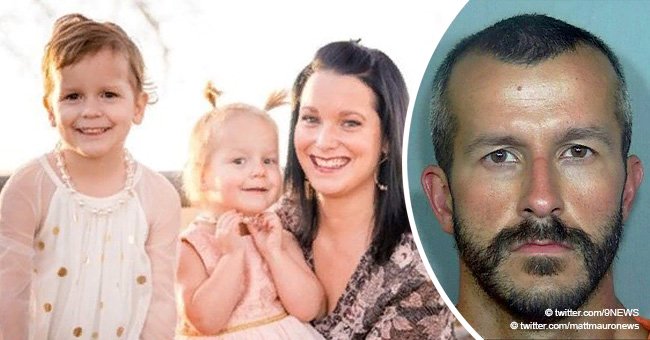 Man who murdered family possibly killed daughters while wife was away on work trip

Family man Chris Watts who was charged with the murder of his wife and two daughters, initially claimed that Shannan had murdered his children.
According to his initial statement, the couple was discussing separation and divorce at around 5 am, and Watts left their bedroom to go downstairs.
When he returned a few minutes later to continue the discussion, Bella was already dead, and Shannan was choking Celeste.
He claims to have strangled Shannan in a fit of rage, but it was too late to save Celeste. Follow our Twitter account @amomama_usa, and find the video below.
According to the arrest affidavit, Watts was charged with murder in the first degree on three counts, as well as three charges for tampering with a deceased human body.
Authorities, however, believe that Watts might have murdered his children while Shannan was on a business trip.
Shannan and her friend Nicole returned from Arizona on August 13 and Nicole dropped her off at home. When she couldn't get hold of Shannan later, Nicole became concerned.
She went to the Watts' house but couldn't gain access. That's when she notified authorities, stating Shannan was feeling unwell and she feared her friend might have suffered a medical emergency.
Shannan was pregnant at the time and was feeling under the weather on their way from the business trip, Nicole said.
When officers entered the home, they found the bedding had been stripped from the bed but couldn't find any signs of foul play.
They also found her personal belongings still in the home, such as her phone, purse, and wallet. At that point, Watts told authorities that she might have left with the children after they talked about divorce.
He said they were both very emotional about it, but maintained that the conversation was civil and they weren't argumentative.
After a two-day investigation, Watts admitted to disposing of their bodies at the oil field and pointed out three locations on an aerial photo.
Watts is currently detained at the Weld County Jail and kept in isolation to protect him from the other prisoners.
Please fill in your e-mail so we can share with you our top stories!