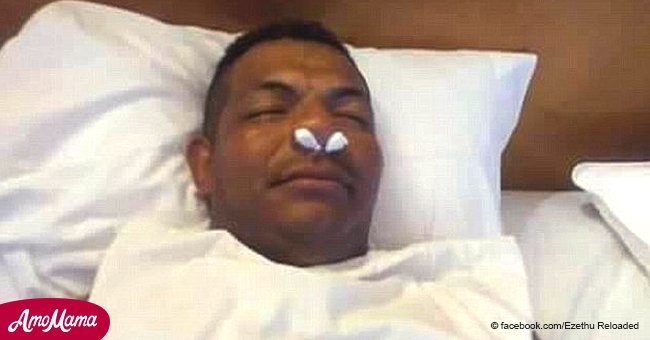 Man fakes own death so wife would stop begging him for money
27-year-old Danny Gonzalez faked his own death after being frustrated at his wife, who wouldn't stop asking for money.
According to Mirror, Gonzalez staged snapshots of himself lying on a morgue slab with cotton wool in his nostrils and mouth.
Gonzalez, who works in the U.S., sent the staged photographs to his wife, who lives in Saba, Southern Honduras, so that she would stop asking him for money.
He claimed in the message sent to her that he had died of cancer and asthma.
What Gonzalez hadn't predicted was that local media in his hometown would take an interest in his death and would report it to the point that news of his demise reached his friends and parents.
Follow us on Twitter @amomama_usa to learn more.
As the relatives began digging for the truth, Gonzalez's lies were soon uncovered. One of the things that gave away the truth was that he seemed to be smiling the staged photographs.
Some family members also doubted that the photo was not taken in a mortuary but rather on a double bed and the sheet that covered him looked more like a pillowcase.
His family and friends finally tracked him down and found him to be alive and well. He later confessed everything. The source quoted him as stating:
"My wife would call me every week just to ask to send more money. Every Saturday she would call me telling me I had sent her so much, and I needed to send her this much more."
The husband explained that his wife would lose all communications with him throughout the week and would only contact him over the weekend to demand things.
However, Gonzalez received no sympathy from the relatives and neighbors. They said the news of his death was a big blow to the parents and labeled Gonzalez as an "ungrateful son."
Earlier in June, another scam gone bad was exposed. It involved a message allegedly coming directly from the CEO of Facebook, Mark Zuckerberg.
Please fill in your e-mail so we can share with you our top stories!