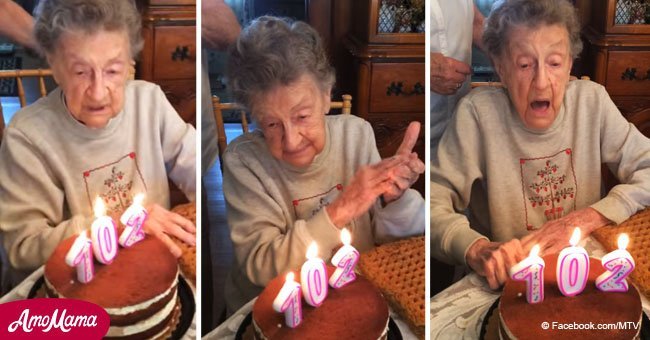 102-year-old granny tries to blow out birthday candles but it goes hilariously wrong
Louise Bonito, a 102-year-old great-grandmother from North Haven, Connecticut, delighted netizens the world over with her birthday faux pas.
Bonito turned 102 back in 2015, and her family wanted to surprise her with special birthday cake, complete with candles for her to make a wish.
She prepared herself by taking a "deep, deep breath" before exhaling, but promptly blew out her set of false teeth as well.
A short video clip of the hilarious encounter can be seen below, and her reaction to losing her teeth is priceless.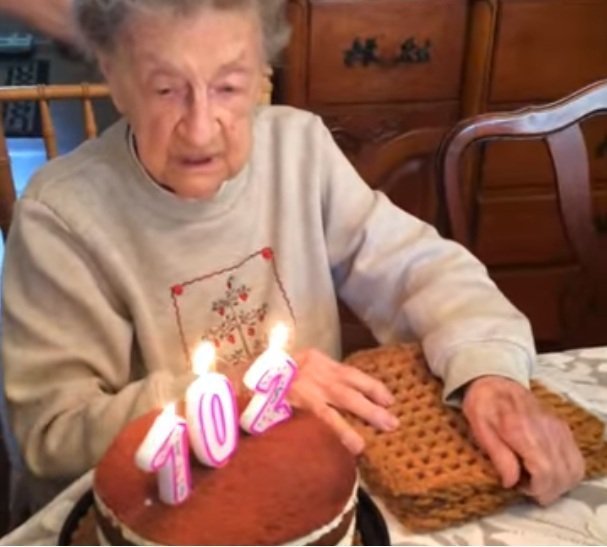 Source: Facebook/MTV Videos
Read more on our Twitter account @amomama_usa. Bonito told ABC News that her "grandchildren went crazy laughing and laughing."
The video has since been removed from Instagram but can still be viewed on MTV's Facebook profile, where it raked in more than 118 million views.
Bonito later explained that her dentures weren't secured because she didn't feel like using denture glue that day.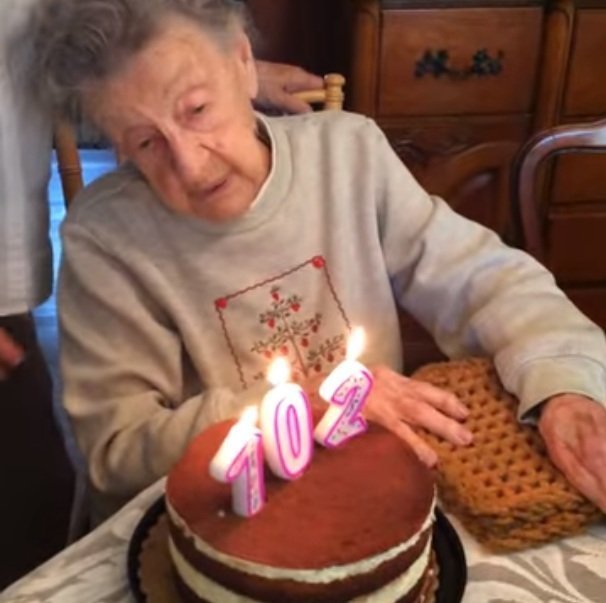 Source: Facebook/MTV Videos
Looking back, she's glad for it because it lightened everybody's day and made her relatives howl with laughter. She said:
"There's a lot of love here. I always say 'I've been blessed.'"
Bonito is a mother-of-five who has 12 grandchildren and 18 great-grandchildren.
Dancing, like laughter, keeps one young at heart, as a grandmother from Cuba proved when she danced while preparing supper.
Her dancing skills went viral, and her video has been viewed more than 6 million times with a whopping 98,000 shares in under two months.
A 97-year-old great-grandmother also delighted fans worldwide when she had a dance-off with her 8-year-old great-granddaughter.
She used a cane to steady herself, but that didn't stop her from swaying her hips to Fifth Harmony's smash hit, "I'm worth it."
That was three years ago, and the fun-loving grandmother celebrated her 100th birthday two months ago. Read the full story here.
Please fill in your e-mail so we can share with you our top stories!