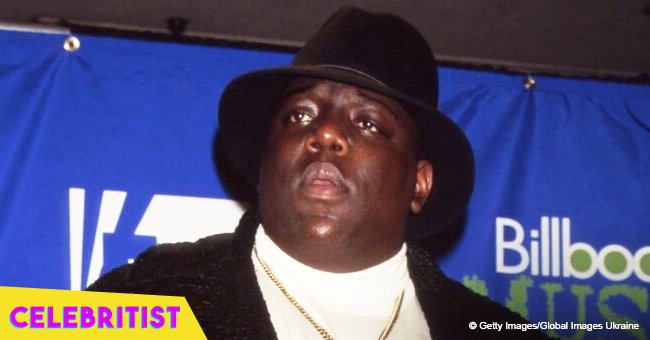 Notorious B.I.G.'s grown-up daughter flaunts her tummy in tiny, ripped shorts in new pic
T'yanna Dream Wallace, the only daughter of The Notorious B.I.G., has been making waves in her own right in the last year, and she doesn't look like slowing down anytime soon.
Wallace celebrated her 25th birthday earlier this month, and decided to celebrate the milestone with a sexy lingerie shoot, just days after Kylie Jenner shared photos of her own lingerie shoot in an effort to promote her makeup brand.
The 25-year-old wore nothing but a pink mesh bra that barely covered anything at all, and although it's not visible from the angle of the shot, presumably a matching parir of panties.
In the first image she was sitting on her bed, with fluffy, pink, high-heeled shoes on and a rose gold "25" balloon floating next to her. She also appeared to be exhaling smoke.
The second image was much more close-up, actually prompting her to use heart emojis to cover her nipples.
Just a few weeks after her birthday, she took to Instagram again to share an entirely different look of herself, in which she is far more covered up but no less beautiful.
This time, Wallace opted for a pale yellow crop top and a pair of heavily ripped denim shorts. She had her long blonde and brown streaked hair straightened and hanging loosely about her shoulders, and kept a pair of sunglasses perched on top of her head.
She completed the look with a pair of blue and white sneakers on her feet. It appeared to be a sunny day as she stood outside in front of a large black BMW.
"I call 'em Sway, they ain't got the answer," she captioned the image.
The 25-year-old has been running a store called Notoriouss in Brooklyn for the past year, where fans can find anything they might be looking for relating to her father. She also stocks other "hip-hop influenced" items.
She opted for the store because she wanted to do "something to keep his name alive."
Please fill in your e-mail so we can share with you our top stories!