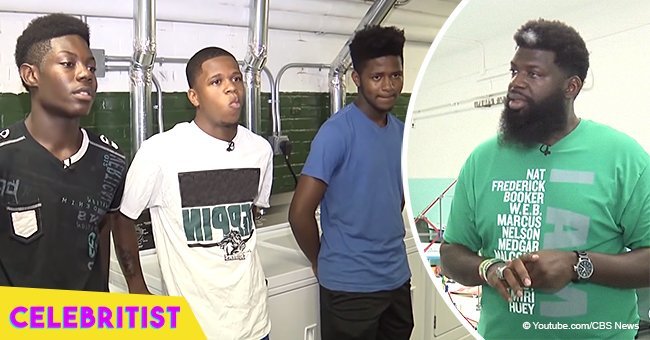 Teens are bullied over dirty clothes until principal finds the perfect way to end it
Principal Akbar Cook noticed that his students were missing classes because they didn't have anything clean to wear, so he added a free laundromat in the school.
Cook, who runs the West Side High School in Newark, New Jersey, realized that some students would miss three to five classes a month because they didn't have clean clothes.
In an interview the man had with WCBS, he revealed that those students couldn't afford to do their laundry that often, so they had to wear dirty or smelly clothes. Unfortunately, they were the principal targets of bullies, and Cook realized he had to do something about it.
Two years ago, he applied for a grant from a foundation associated with one of Newark's utility companies called PSE&G and received $20,000.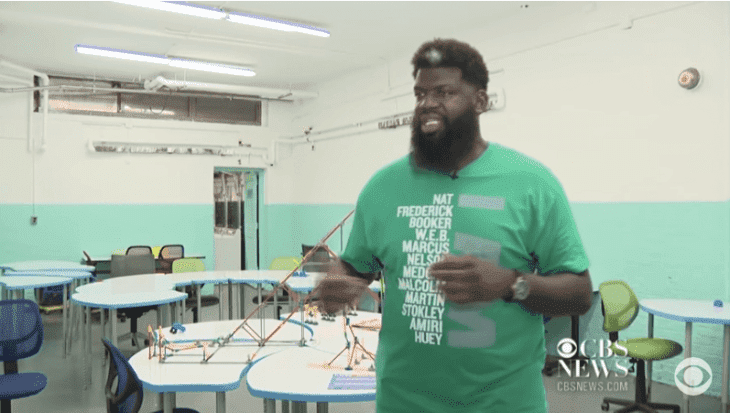 Source: YouTube/CBS News
With that money, Cook managed to turn an old football locker room into a school laundromat that will be free of charge to the students, so they don't miss classes over their dirty laundry.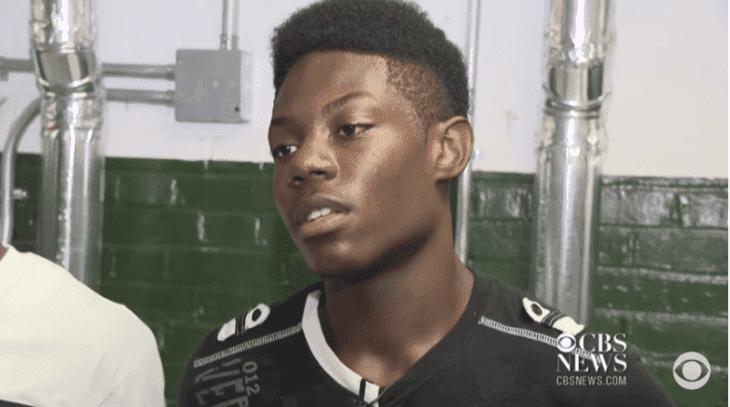 Source: YouTube/CBS News
THE BULLYING FROM A STUDENT'S EYE
Nasirr Cameron, one of the students of the West Side High School, told WCBS that he had seen how a couple of students in the back of the classroom would often talk and make fun of one person in the front whose clothes were dirty and smelly.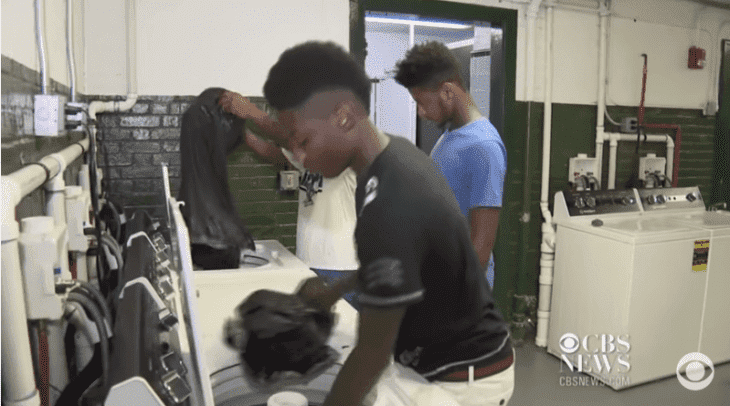 Source: YouTube/CBS News
THE PROBLEM IS SOLVED
Now that they have five washers, five dryers, and a stock of detergent that keeps growing thanks to donations from several people and foundations from all around the country, Cook expects that the students would stop missing classes.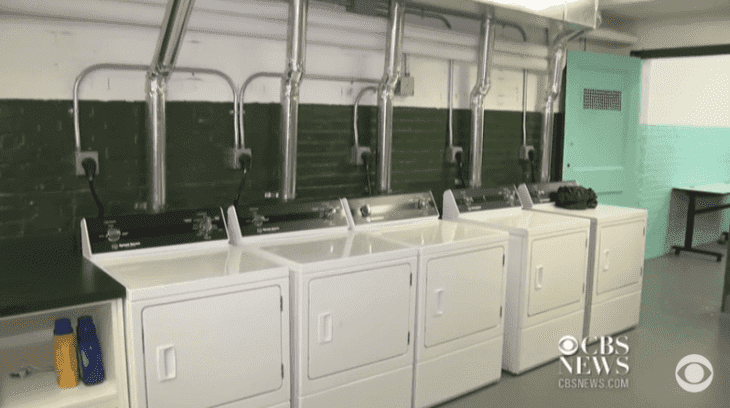 Source: YouTube/CBS News
The school's operating assistant, Nicole Daniel, revealed that they started getting packages of detergent through their Amazon wishlist page after the story became viral.
WHEN CAN THE STUDENTS DO THEIR LAUNDRY?
As CNN reported, the laundromat is open to students free of charge between 3 p.m. and 6 p.m. An adult supervises and helps them in case they don't know how to use the machines.
"We are trying to teach them to navigate their pride. My kids are fighters -- they just need good ways to fight for themselves, and then take pride in what they can do," finished Cook.
Please fill in your e-mail so we can share with you our top stories!