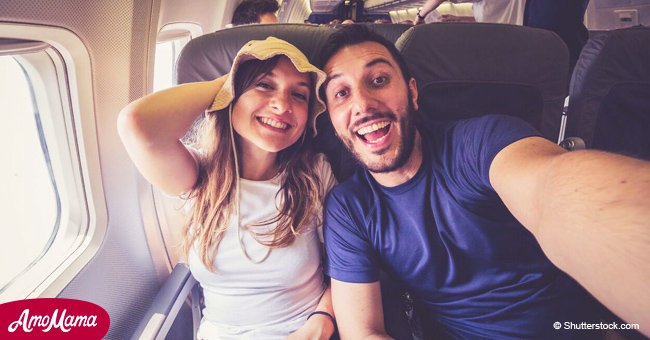 1 in 50 airline passengers finds love on a flight, new survey finds

A recent survey found that love is in the air in the literal sense of the word with 2 percent of frequent flyers meeting their soulmate on a plane.
The study was conducted by HSBC, Europe's largest bank. More than 2,000 people from 141 countries were interviewed in July, and 1 out of 50 believed they could find love on a flight.
Those who haven't found love yet claimed that they either formed lasting friendships with fellow flyers, while 16 percent found business contacts.
Additionally, 51 percent enjoyed in-flight conversation. Read more on our Twitter account, @amomama_usa.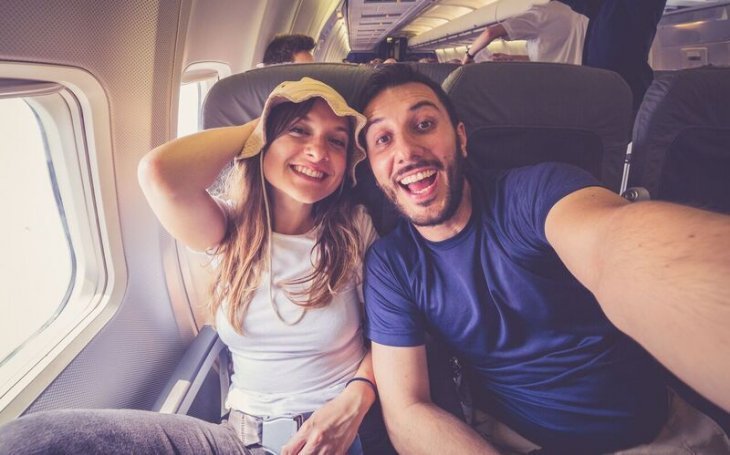 Source: Shutterstock
ROMANTICIZING AVIATION
According to CNN, the idea of finding love on a plane was romanticized by airlines back in the sixties, at the start of the Jet Age.
Our idea of air travel has changed since then. The air of grandeur that was afforded to flying six decades ago gave way to the more practical and less glamorous view it has today.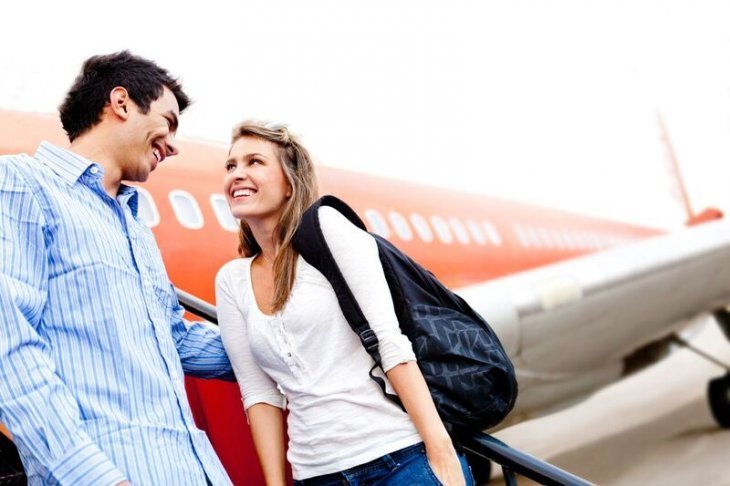 Source: Shutterstock
AIR FLIGHT AND PHONE APPS
App developers have spotted a gap in the market, and several applications now exist that can connect you with international travelers.
An app called Inflighto allows passengers to communicate with one another or with the pilot in the hopes that passengers would "re-engage with flying."
Some apps let you filter flight passengers according to mutual interests, and the lucky matches can meet up either on a plane or at the airport.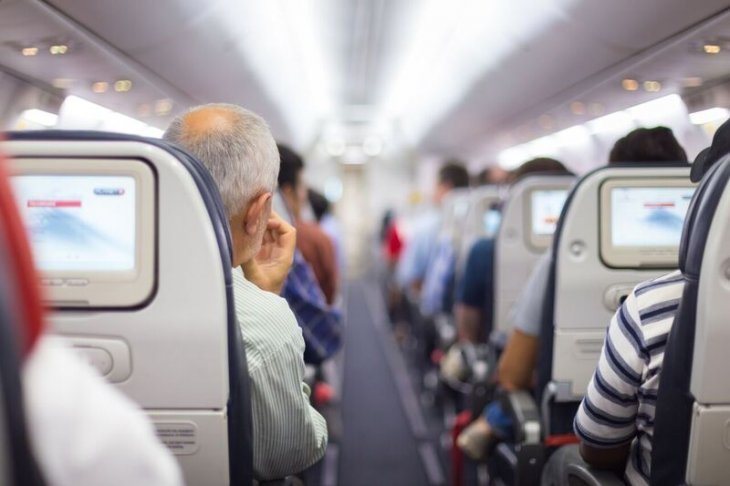 Source: Shutterstock
THE DOWNSIDE
However, it's not always moonshine and roses, and the survey found nearly half of the participants saying they would prefer if fellow passengers keep their shoes on and skip the alcoholic beverages.
In fact, a recent match made in heaven, or rather on a plane, turned sour as soon as the flight landed and the incident highlighted the importance of privacy in the digital era.
#PLANEBAE
A man and his girlfriend changed seats with another passenger so that they could sit together, and the woman who gave up her seat immediately hit it off with her new neighbor.
The strangers, Helen and Euan Holden, had common interests, were both personal trainers and decided to continue their new-found romance on the ground as well.
Unfortunately, the woman who changed seats to sit next to her boyfriend, shared photos and video clips of the new couple on social media. Without their consent. They became known as "plane bae."
And she went so much further than that, the woman also shared snippets of their conversation, what food they ordered and even analyzed their body language.
Many netizens felt that while sharing such information with a friend would have been acceptable, sharing it publicly and gaining 800,000 likes on Twitter is overstepping the line.
In another case, a passenger recorded a couple in the throes of passion. The video has since went viral and the airline was investigating the matter. Read more about it here.
Please fill in your e-mail so we can share with you our top stories!