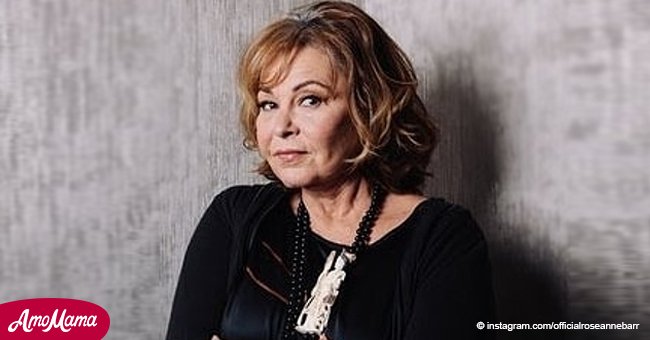 Roseanne Barr's ex-husband comments on her plans to move to another country
Tom Arnold responded to Roseanne Barr's announcement that she would be moving to Israel by saying that the movers should 'accidentally' forget to pack her Nazi gear.
On Monday, September 3, 2018, the actor jokingly suggested that she should leave the outfit that she wore to play Adolf Hitler back in 2009 in the United States.
Arnold took to Twitter to issue the response to Barr after she cracked a joke about being married to him, and that she would be far gone once "The Conners" premiered on October 16.
Barr and Arnold were married from 1990 to 1994, but despite all the time that has passed, they still tend to bicker now and then. Follow us on our Twitter account @amomama_usa to learn more.
"Pro Tip: The person actually packing Roseanne Barr for her move to Israel should consider 'accidentally' forgetting to pack her hilarious Hitler costume."
Tom Arnold, Twitter, September 3, 2018
Arnold was clearly referring to the shoot that the disgraced actress did for Heeb, the satirical Jewish magazine, where she dressed like Adolf Hitler and held up a batch of burnt cookies.
The photos were very controversial for obvious reasons but at the time Barr said she was making fun of the Nazi leader and not his victims and that the shoot was her idea.
She was reportedly trying to show that tragedies like the Holocaust have become quite common in recent years, and because they are now so common, it is like baking cookies.
After her disgraceful exit from Roseanne, which came after ABC canceled the reboot despite the great ratings, Barr believes that there is nothing left for her in the U.S. and is moving to Israel.
Still, even though she is not involved in the Roseanne spin-off, "The Conners," the actress says that she isn't going to 'curse' or 'bless' the show, as well as the people in it.
Barr claimed that she would rather be neutral due to her struggle with depression and that she didn't want to go dark since she has done it before while being married to Arnold.
Please fill in your e-mail so we can share with you our top stories!