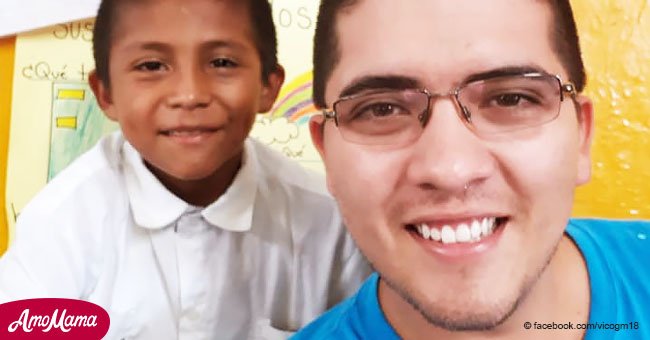 Teacher's emotional farewell to a student killed on Monday after his 1st day of high school
The young boy was looking forward to starting his high school years. But the tragedy struck, and little Saulo lost his life.
On August 29, a teacher from Yucatan, Mexico, took to Facebook to share a heartfelt and moving farewell message to one of his students. Saulo died the same Monday on which he attended his first day in high school.
The life of this 12-year-old came to an end after a drunk driver ran over the child, in the town of Tizimín, as Debate reported. Read more on our Twitter account @amomama_usa
In the ceremony held in memory of the child, his teacher remembered him with great affection, saying that he was an example of overcoming adversity since his humble origins did not prevent him from imagining a brilliant professional future.
The teacher, named Victor Gonzalez, posted a heartfelt message in remembrance of Saulo, who was in his class in the 5th and 6th grade of elementary school. In the publication, Gonzalez lamented the child's early departure.
During the time the teacher and his student spent together, the boy came to tell him that his mother was counting on him to help her support the family, so he valued his education and couldn't wait to start high school.
"You always told me about how you helped your mother with her sales to raise your family and I always made it clear for you that all work dignifies regardless of whether it's selling candy or collecting cans during the fair."
-Victor Hugo Gonzalez, Facebook, August 2018.
Gonzalez also mentioned the time when Saulo invited him to his First Communion, in a celebration where his companions were also present, and the child showed his best behavior.
"You were and will always be the best example for me that all students can grow both academically and behaviorally, my ex-school friends will not let me lie," wrote the teacher.
"My child, my naughty but at the same time beloved Saulo, the imprudence of an irresponsible person, cut your life short in the worst way possible," he added.
Sadly, little Saulo will never be able to complete his education, get a job and improve his family's situation. And all because of a reckless drunk driver.
"You wanted me to visit Tizimín, see you prosperous and triumphant. Today the terrible news has torn a part of me because apart from being your teacher, you came to consider me your friend," continued the heartbroken man.
He also revealed that just a couple of months before he died, Saulo was so excited about having finished elementary school.
Saulo's is a sad death that could have been avoided, and as Gonzalez stressed, should not go unpunished. His note has been shared 9.8 thousand times and has received 17 thousand reactions.
Gonzalez proves that some teachers go way beyond only giving lessons to their students inside the classroom and during school hours, and they truly care for the future and wellbeing of their students, making strong bonds with them.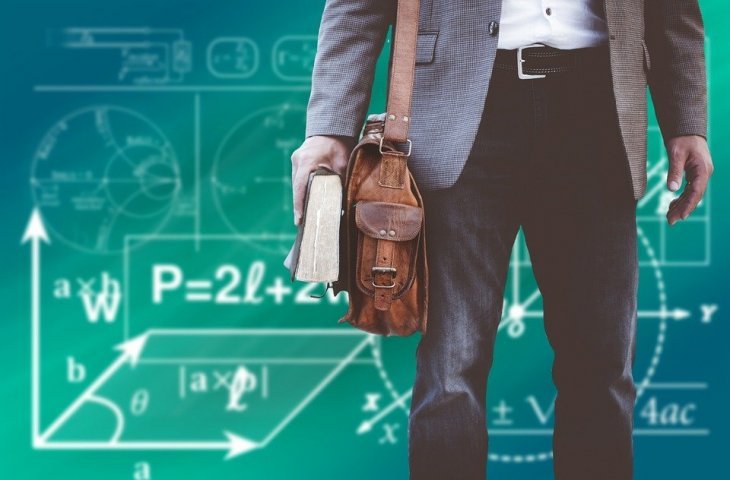 Source: Pixabay.
Sonya Romero, a kindergarten teacher at Lew Wallace Elementary in Albuquerque, New Mexico, who goes above and beyond for the little ones she spends eight hours a day caring for, is another great example of this.
When she heard that two of her former students were in trouble and were under the custody of Child Protective Services, Romero quickly agreed to give them shelter at her home for 48 hours.
Her kind act reached TV host Ellen DeGeneres, who invited to her show to share her story and inspire others.
Please fill in your e-mail so we can share with you our top stories!