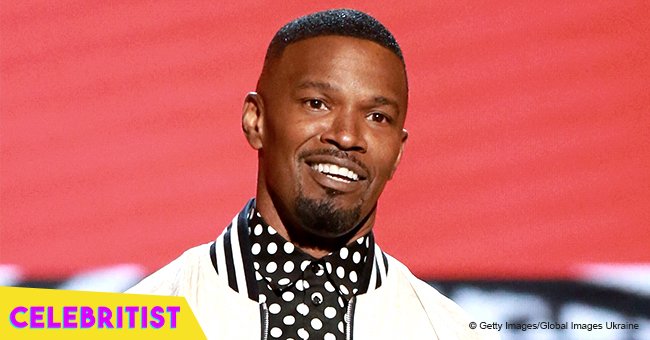 Jamie Foxx melts hearts with photo of little daughter with two ponytails, playing the piano
Jamie Foxx's youngest daughter, Annalise, is already following his steps with music, and he couldn't be prouder. The singer and actor took to Instagram to share a rare pic of his little girl.
Jamie Foxx is not one of those celebrity fathers that fill their Instagram pages with pics of their children. The 50-year-old star prefers to keep his youngest daughter's away from social media, since his eldest, Corrine, is now part of the entertainment industry and used to the spotlight.
However, Foxx seems to be very proud of 9-year-old Annalise to the point he felt the need to share it with his fans and followers. Jamie posted a gorgeous photo of his daughter wearing a furry blanket, looking cozy and sitting at their home's white piano, while rocking two space buns on her hair.
Foxx captioned the pic:
"When u walk out and see your little one following in ur musical footsteps... makes u weep... and I love the blanket cape ... #daughterace #daddydaughtertime."
Fans of the "Blame It" singer flocked his comment section leaving praises for little Annalise and encouraging Foxx to support his daughter's passion. One user wrote "I love that there's another musical talent in the making," another added, "My caption would've been 'a little Aretha Franklin,'" and a third one said "She's wearing that blanket like a cape!!! "true royalty."
Annalise is Jamie's daughter from his failed relationship to Kristin Grannis, a publicist who remained anonymous until last year when she was pictured with her daughter and was inevitably revealed to be her mom.
The girl not only is talented with the piano, it seems like despite her age, she's also inherited her dad's love for speed and adrenaline, and she learned how to drive the electric boats at Foxx's Westlake home since she was four.
Part of the reason why fans don't get to see Annalise that often, is that Foxx has admitted he prefers to keep his relationships and baby mamas out of the public spotlight. He told Oprah back in 2012:
"I need somebody who's not thirsty for what I do. Whoever you date, don't let anybody know. In order to make it in this business, it has to be someone who is willing to sacrifice a little bit more than what they would sacrifice in a normal relationship."
Foxx has been secretly dating actress Katie Holmes for the past five years, but the couple refuses to confirm the status of their relationship even though they have been caught acting coupley in several occasions the last year.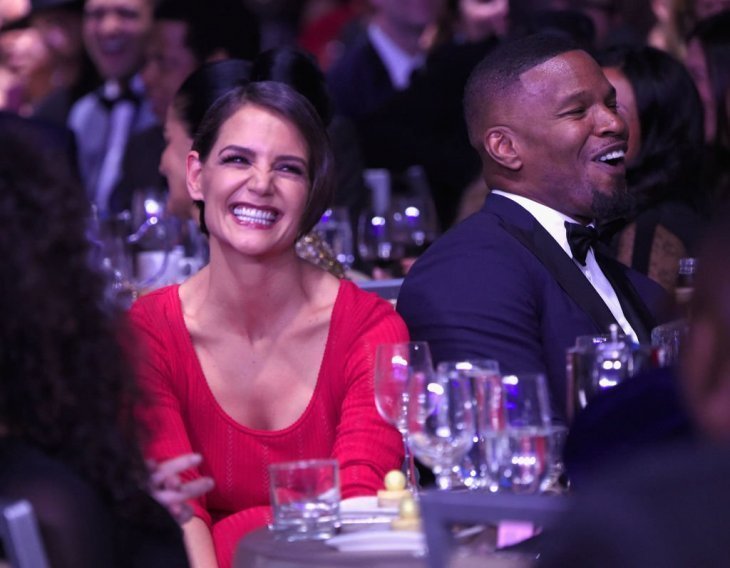 Source: Getty Images
Please fill in your e-mail so we can share with you our top stories!