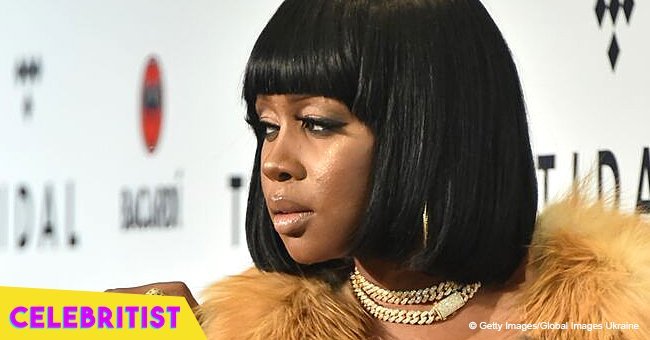 Remy Ma politely claps back at a critic who called her 'uneducated'
Remy Ma's critic just described her as "uneducated" so she proved how educated she was with a polite and classy response.
Remy Ma recently responded to a critic who labeled her "uneducated" and a "hater" in a post promoting her new show "State of the Culture." And contrary to what her basher claims, she clapped back at her critic in an educated way.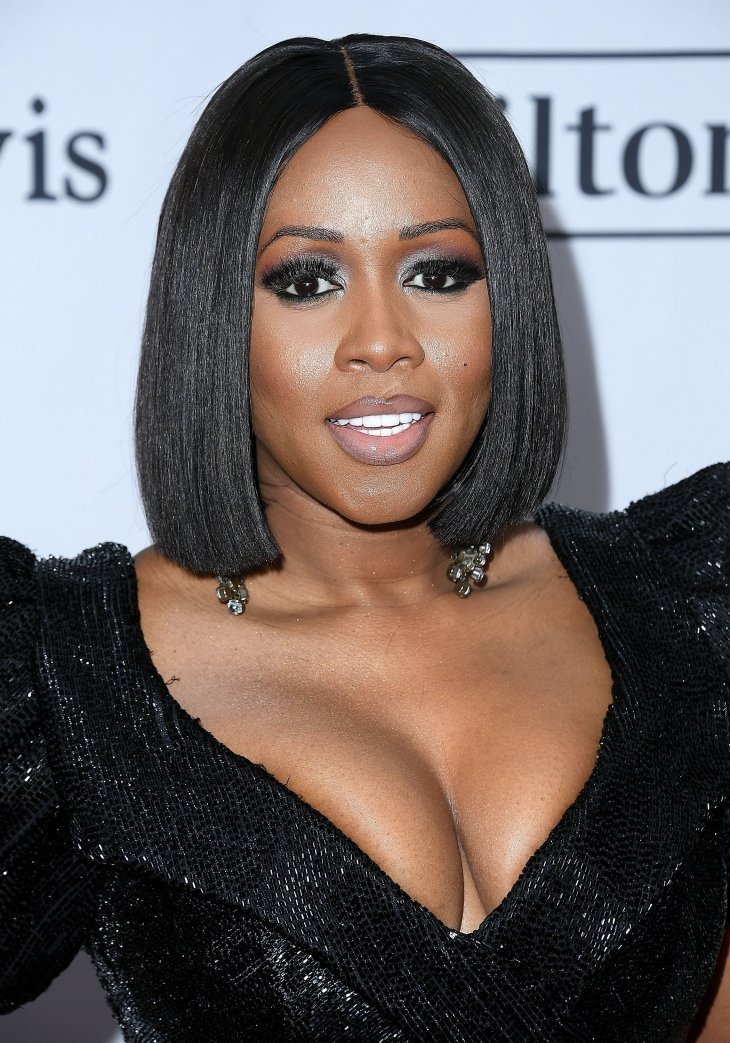 Source: Getty Images
Remy is currently co-hosting the Revolt TV show "State of the Culture" produced by Joe Budden. In the preview of the show's latest episode which she co-hosts with Scottie Beam, she takes a jab at Joe who was recently dissed on Eminem's latest album.
In the teaser, the pregnant singer asks Joe why he didn't respond to Eminem's diss which Joe just shrugs off.
"Is that because he dissed you and you have yet to respond 'cause you mad pussy and you scared to death and he will flame you if you even try, is that why?," Remy asked.
"No Rem, that's not why," Joe responds and adds,
"No, no, I like rap where people are saying things, that's all. And Machine Gun Kelly, regardless of what you think about his actual skill set, he had a lot to say."
Seeing that Joe was deflecting her question, Remy prods further as the teaser leaves the audience hanging on what Joe had to say.
Meanwhile, a fan wasn't too impressed with Remy's hosting skills and wrote a comment on a post by the Shade Room about the show.
"Remy talks like that annoying uneducated popping gum go worker everyone hates…But they don't say anything because violence at work is not condoned…She a hater not watching…Love Joe though a week in he will see bad decision…"
And because she wanted to prove her critic wrong, Remy responded by addressing each of her basher's points politely.
"Actually, I have a degree in Sociology, I don't know how to "pop gum", all my co-workers love me and I'm far from a hater – in fact I'm the 1stperson to compliment someone else…you should tune in; in a week you will see great decision."
This isn't the first time Remy had to defend herself from her bashers. In June, she corrected a fan's misconception about how she lost her weight. One fan insinuated that Remy underwent weight loss surgery when he advised other followers to go to the Dominican Republic to have a waist like Remy's The rapper responded by suggesting,
"Orrrr you can stop eating pork [pig emoji] and instead eat peaches [peach emoji]."
But Remy doesn't have to worry about talks over her weight as she's currently heavy with child. She's pregnant with her first child with her husband Papoose and even showcased her baby bump recently. Now five months pregnant, Remy's enlarged belly was visible as she wore a tight black dress in the photo she shared. She could fool anyone with her still curvy figure when she faces front but from the side, her belly is more than obvious.
The television host who announced her pregnancy during her renewal of vows with Papoose in June is expected to give birth in December.
Please fill in your e-mail so we can share with you our top stories!