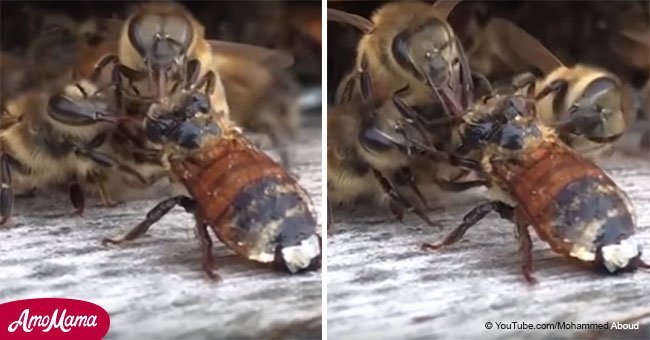 Viral video shows bees working together to save their 'friend' from dying

Bees were captured on video helping their fallen comrade, and we could all learn a lesson or two from them about teamwork.
The video was captured by Peter Walkosz, a beekeeper from Michigan, who saw one of the bees being sucked into a honey extractor.
He removed the bee, returned it to the hive and set his camera up. The extraordinary footage can be viewed below.
Read more on our Twitter account, @amomama_usa. The bee could barely move due to a thin layer of honey coating his wings.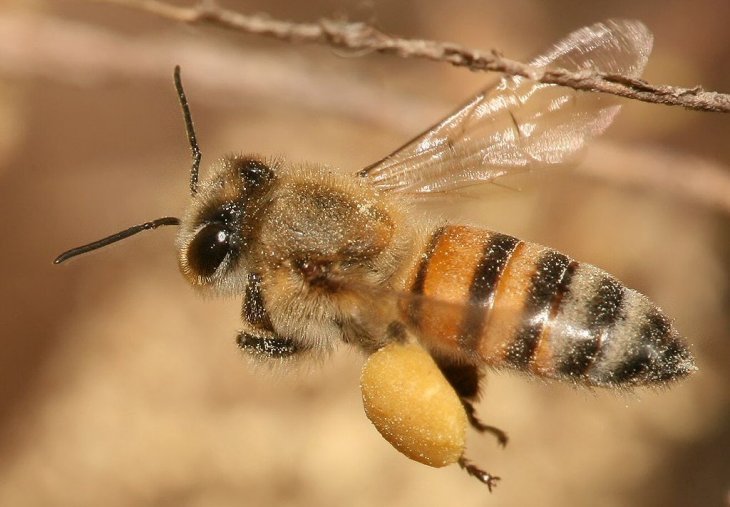 Source: Wikimedia Commons
Once the other bees realized that their buddy was in trouble, they rushed to his aid and started cleanings his wings.
It took several bees more than an hour, but they eventually removed all the honey, and the honey-extractor victim could fly again
The video was shared on a Facebook page titled "We Didn't Deserve Animals" less than a week ago and had already been viewed more than 11 millions times.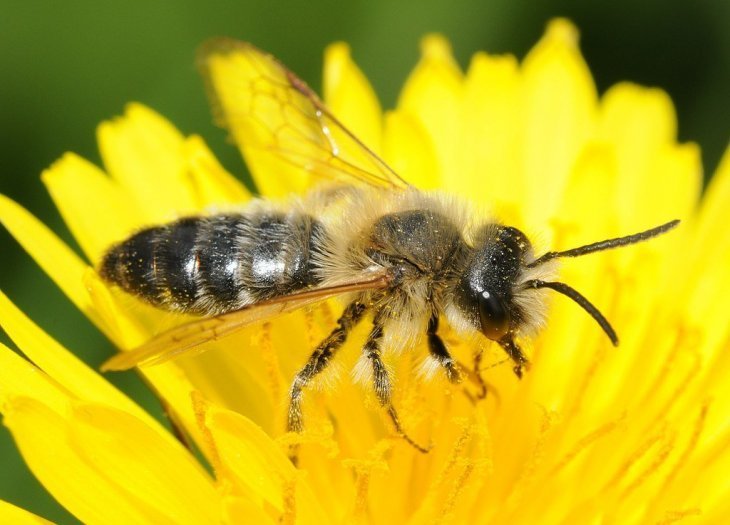 Source: Wikimedia Commons
It also received more than 1,400 comments, 1,300 reactions, and 105,000 shares in the short period it's been online.
Walkosz said in an interview that he runs a small farm in Michigan were his bees "produce amazing honey from blueberries in the springtime."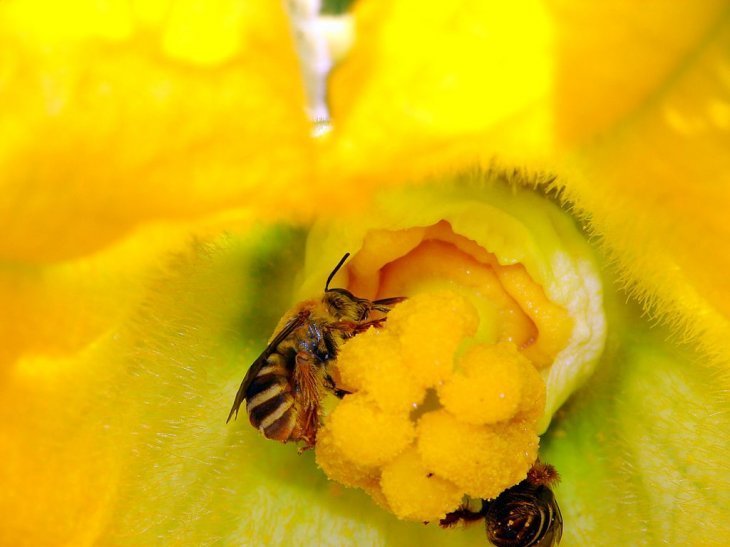 Source: Wikimedia Commons
Bees are vital to the environment but are sadly dying out, and approximately 24 percent of Europe's bumblebee species are threatened with extinction.
There are certain steps that residents can take to make sure their gardens are bee friendly, even if they aren't beekeepers.
Bees need nectar from March to October, and planting marigolds, buddleia, and native wildflowers would help with that.
The WWF also suggests that a section of a garden remain untended as bees will be attracted to the long grass or compost heaps.
Tired bees can be revitalized with a pinch of white granulated sugar mixed with water. The water can be placed in a saucer, on a spoon or on flowers.
In another case of animals displaying compassion, a dog from Gouville-sur-Mer in France saved a girl when a strong wave knocked her over.
The 5-year-old girl was playing on the beach when she was swept away by a wave. The watchful dog, Matyas, sprung into action.
He grabbed the toddler by her shirt and dragged her to the safety of the shore. Matyas's brave rescue attempt has since gone viral.
Please fill in your e-mail so we can share with you our top stories!