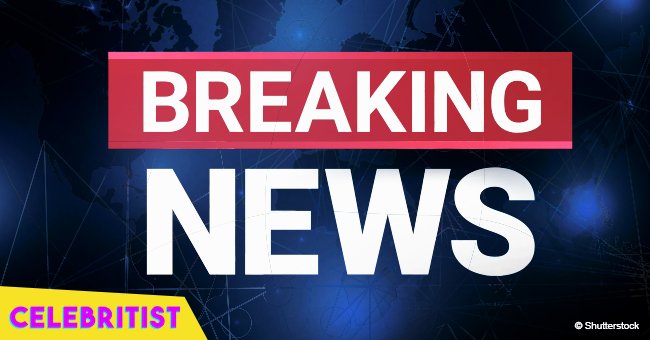 Popular fashion blogger dies less than a year after being diagnosed with cancer

Barely a year after she revealed she had cancer, fashion blogger Kryzayda Rodriguez has passed away. The 40-year-old who shared her journey battling her disease with her followers has become an inspiration to many as she remained positive amid adversity.
Instagram fashion blogger Kryzayda Rodriguez has lost her battle to stomach cancer and died at the age of 40.
Rodriguez's death was first revealed by her friend Joan who broke the tragic news on the blogger's Instagram account. She posted a photo of her from recent months and wrote,
"You were someone who inspired so many people across the world. Not only were you an icon, you were an amazing daughter, mother and friend. Our hearts are broken to see you go. But we know you are no longer in pain and can now rest. Heaven has gained an Angel! We love you forever! – Joanne. 8.18.78 — 9.9.18."
Much like her passion for fashion which she blogged about daily, Rodriguez became very open about her battle with cancer which she first revealed in November. Throughout her fight, she updated her more than 400,000 social media followers with posts documenting her treatments as she continued penning daily blogs about fashion, style and wellness.
When she eventually lost her hair due to her treatments, Rodriguez embraced her baldness as well as her frail body and used it as a means to inspire others.
"Learn to embrace the little things in life like your sense to feel, see, and touch. We get so distracted by what we wear, we forget to love the skin. Spend a little more time each day loving every inch of YOU!!"
Months after getting chemo treatments, the Dominican Republic native announced in August that she would cease getting the treatments in order to enjoy a better quality of life.
"The chemo and radiation will be discontinued because it is not working the way I hoped it would. I have decided to stop these treatments so that I can enjoy the rest of my time with my friends and family and to be as pain free as possible."
Rodriguez remained positive despite her decision to end her treatments. She added,
"Everyone's journey is different, God does not make mistakes, what is supposed to happen will happen. I am not mad…I am grateful for all of the opportunities I have been blessed with."
She asked her followers to support her decision while assuring them,
"I will never give up on my fight."
Following her death, many mourned and expressed their admiration for Rodriguez who inspired them as she bravely fought her disease.
"What I admired about Kyrzayda was how transparent she was in her battle with cancer. She [expletive] fought that [expletive]. Still managed to work during her chemo & even shared when she was in hospice. To know your dying and to still manage to share those moments is incredible."
"My heart is heavy I watched her journey, her strength, her fight... and today she gained her wings. She inspired me so much I felt as if I knew her personally. Your last live video you said live your life TODAY, don't wait @kyrzayda_ Rest In Peace"
"Rest in Paradise Queen Kyrzayda. You'll be the best dressed angel, hands down. You fought cancer with such courage and grace. You are a beautiful light. You will be missed."
"I've watched you keep a positive attitude, share your hardships and rediscover what self love REALLY is. Kyrzayda, you are a light and while it hurts I'm happy you're no longer suffering Thank you for inspiring thousands through fashion and sharing your journey with us."
Rodriguez's death is a reminder of how fleeting life can be. Apart from Rodriguez, several untimely deaths have come to our attention lately including singer Mac Miller who died at the age of 26 and EJ Johnson's best friend Lyric McHenry, also 26. Miller was discovered dead in his home last weekend and is suspected to have died of an overdose. An autopsy report has just been completed but indicated no confirmed cause of death pending a toxicology report.
Meanwhile, McHenry, who worked with Johnson on his reality TV show, was pregnant when she was found lifeless lying on a street with no pants and a bag of cocaine nearby. Prior to her death, she was out partying celebrating her recent birthday.
Please fill in your e-mail so we can share with you our top stories!