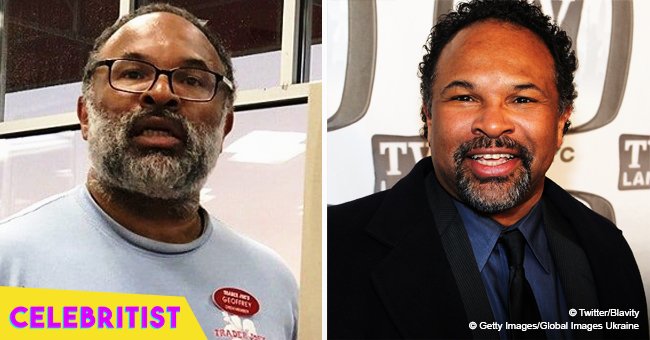 Geoffrey Owens books another TV show role after viral Trader Joe's photo

Following the photo that both humiliated him and regained his popularity, actor Geoffrey Owens lands another acting gig.
Things are looking up for former "The Cosby Show" star Geoffrey Owens after he was recently job-shamed in a viral photo taken while he was working at Trader Joe's. According to TMZ, the actor has just landed a guest role in "NCIS: New Orleans."
This month, Owens made headlines when a Trader Joe's customer took a photo of him while he was working as a cashier in the store. Realizing he was an actor, the customer, Karma Lawrence took a photo of him and posted it on Facebook while taking pity on the star. The photo which went viral earned the ire of many who accused Lawrence of job-shaming Owens.
Among those who came to Owens' defense was Nicki Minaj, who gifted him with $25,000 as a token of appreciation. Tyler Perry who also expressed his support gave an open invitation to Owens to be a part of a drama he was starting to shoot for OWN.
Now it seems another job offer landed on Owens' lap. He was reportedly spotted on Tuesday on the set of "NCIS: New Orleans" and is shooting scenes for an upcoming guest role. Details were not provided on how long he'll be guesting on the series but he's reportedly filming in the Big Easy until Thursday. Producers of the show allegedly reached out to Owens after the Trader Joe's incident. He'll be playing Commander Adams, an old friend of Scott Bakula's character, Dwayne Pride. The episode will air in October.
Of Owens casting, executive producer Christopher Silber says,
"For Commander Adams, we needed someone with compassion, competence and heart. … That's Geoffrey in a nutshell.An accomplished actor who seemed like the perfect fit to add to our extended repertory company. We're lucky to have him on the show."
As of five days ago, Owens also took up Perry's offer and has agreed to appear on his show. The actor will be part of the crime drama "The Have and Have Nots" which is currently OWN's top-rated show. The returning actor has reportedly signed on for 10 episodes and will be joining the cast in Atlanta next week.
As Owens' humiliation turns into a promising career, the woman who job-shamed him is filled with regret. Following the backlash she received from her post, she apologized indirectly to Owens for her role in his humiliation. While she denied having ill intentions when she posted the photo, she understands why people reacted the way they did. Realizing the gravity of her actions, she said "If I could take it back, I could." Lawrence has since deleted her social media accounts. Meanwhile, Owens has accepted her apology and says he's forgiven her.
Please fill in your e-mail so we can share with you our top stories!