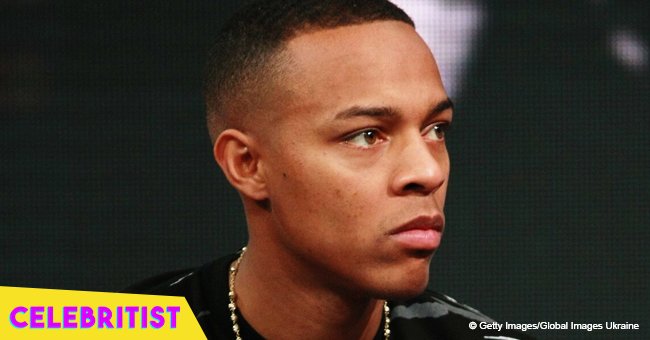 Bow Wow reveals he 'almost died' due to his struggle with drug addiction
Following the death of Mac Miller, Bow Wow has opened up about his own history with drug addiction and his near-death experience because of it.
The untimely death of Mac Miller has brought on a wave of tweets concerning the dangers of drug addiction. One of those who took action and voiced out his concerns was Bow Wow.
On the morning of September 10, Bow Wow took to Twitter to reveal his past struggles with drugs in order to discourage young people from experimenting with the dangerous vice that almost killed him. In a series of tweets, he confessed he was dependent on a daily dose of lean while he was recording his and Omarion's 2007 album, "Face Off." He wrote,
"To the youth- Stop with these dumb ass drugs. Im going to let something out. When me and omarion worked on FACE OFF album. I was high off lean everyday! When yall saw me on BET going off on torae i was high off lean. My attitude everything changed."
The rapper-turned-actor also admitted several instances he was high on drugs including a time he went on tour with Chris Brown when he claimed "I WAS SIPPING 4's atleast 7 times a day." He said it was only when he woke up in a hospital after passing out in a show in Cincinnati with Brown that he came into terms with his cough syrup addiction. The doctors informed him he was suffering from withdrawals.
Describing what he was going through at the time, Bow Wow tweeted, "I never felt a pain like that ever" and added,
"That [expletive] is not cool and i was doing it to be cool!"
To conclude his tweets the rapper declared, "DRUG FREE IS THE WAY TO BE!" and encouraged young artists and kids to "break the cycle."
Earlier this year, Bow Wow opened up about suicide after he announced he was going to release an album using the word spelled backward as the title. The rapper admitted he entertained thoughts of ending his life in the past due to lack of anything much to do and accomplish as well as family issues that people didn't know about. Last month, he also tweeted his despair stemming from the loss of his unborn son this year.
Bow Wow's latest revelations come in the heels of the untimely death of fellow musician Mac Miller. The 26-year-old was discovered dead in his Studio City apartment last weekend and his cause of death remains unknown.
Prior investigation suspects he died of an overdose. However, an actual cause of death has yet to be confirmed pending the results of his toxicology. His autopsy report listed his cause of death as "deferred."
Please fill in your e-mail so we can share with you our top stories!